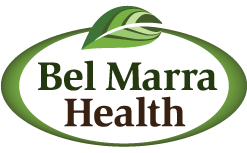 CEO of Bel Marra Health Jim Chiang says, "However, it will also be interesting to find out how health groups would react to the idea of including cigarette smoking in the list of health tips to promote a healthy lifestyle."
Toronto, ON (PRWEB) September 29, 2012
Bel Marra Health, well known for offering high-quality, specially formulated vitamins and nutritional supplements, supports a recent study that highlights the preventative action of nicotine against Parkinson's.
Despite the negative implications of nicotine and cigarette smoking, a recent medical report published in the Journal of Neuroinflammation highlighted the preventative action of nicotine against this neurodegenerative disease. This neurodegenerative disorder is characterized by uncontrolled shaking of specific parts of the body, such as the arms and legs. In addition, patients have a peculiar gait, generally presenting with an arched back.
The signs and symptoms of this disease start around the age of 50, yet for some individuals, these may appear earlier. And since this neurodegenerative disease involves the brain and nerves of the body, most people afflicted with this disease also suffer from a loss of memory. To date, there is a need to find a cure for this disease, including preventative measures that may delay its progression.
According to the recent medical report, the use of nicotine in patients with a neurodegenerative disease may result in improvements in motor activities, including standing and walking. Using a mouse model to study the effects of nicotine on various characteristics associated with neural degenaration, the research study showed that the behavior of mice improved after introduction of nicotine. Examination of the brain and nerve cells of the mice also showed improvements in cellular structure, suggesting the nicotine may have a preventative role in the progression of this neurodegenerative disease.
Furthermore, additional nerve cell types, such as a microglia and astrocytes, which are generally lower in number in patients with Parkinson's disease, increased in number in the mouse animal models. Spokesperson for Bel Marra Health Dr. Victor Marchione says, "These findings thus strengthen previous notions that nicotine may also serve as a preventative regimen against specific chronic diseases."
This recent medical report presents a very interesting standpoint in terms of smoking and the chemical components that are emitted by cigarettes. For the longest time, society has considered smoking as harmful to human health and thus it is quite refreshing to uncover this preventative effect to neurodegeneration.
The investigation of mouse models has shown that neurodegenerative diseases may still be addressed by specific preventative measures such as the simplest act of cigarette smoking. It is highly likely that in the near future, additional research studies will be conducted involving human subjects. It is also enlightening to discover that amid all the negative implications of cigarette smoking, it is still possible to hear of positive, preventative effects of cigarette smoking. CEO of Bel Marra Health Jim Chiang says, "However, it will also be interesting to find out how health groups would react to the idea of including cigarette smoking in the list of health tips to promote a healthy lifestyle."
(SOURCE: "Journal of Neuroinflammation", α7 nicotinic acetylcholine receptor-mediated neuroprotection against dopaminergic neuron loss in an MPTP mouse model via inhibition of astrocyte activation, May 2012)
Bel Marra Health is the maker of "Liver Rescue" a high-quality nutritional supplement designed for liver health in formulations designed to address this specific health concern. All ingredients are backed with scientific evidence. Every product is tested for safety, quality, and purity at every stage of the manufacturing process. Furthermore, Bel Marra Health products are produced only in Health Canada approved facilities, going that extra mile to ensure our health conscious customers are getting top quality products. For more information on Bel Marra Health visit http://www.belmarrahealth.com or call 1-866-531-0466.
Bel Marra Health, Inc.
100-7000 Pine Valley
Woodbridge, ON L4L 4Y8
pr(at)belmarrahealth(dot)com
866-531-0466
http://www.belmarrahealth.com