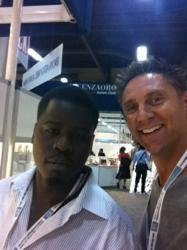 "A true one of a kind Jewelry Experience."Scott R. Tischler
Chicago, Il (PRWEB) September 27, 2012
Scott Tischler and Damon Washington have opened a casting call for their up and coming photo shoot for their new line of jewelry designed Winter 2012. The collection will be unveiled after the photo shoot. We encourage those with experience modeling jewelry to apply.
Damon Washington and Scott Tischler specialize in one of a kind custom Jewelry for both men and women. Scott travels the world in search of the rarest of gemstones. Damon with his gift for designing, will sketch out the most unique and beautiful designs. Together Scott Tischler and Damon Washington have teamed up with some of the top jewelers in the world to make hand made, one of a kind, unique jewelry.
Scott and Damon have a new program they like to call "Break the mold." If a special client would like to pay extra for their piece, Scott and Damon will "Break the mold" so no one else on the planet will have the same design. Some of their clients will also pay extra to have a piece named after them or a loved one, such as the "Maria" piece recently designed.
The casting call is open to those with no experience modeling to the professional. Scott and Damon are looking for someone that can fit their style. This is an exciting opportunity for someone to have a break through in their modeling career. Please submit your current portfolio to be considered.