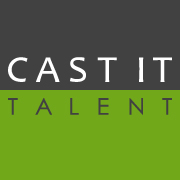 (PRWEB) September 27, 2012
Cast It Talent, an online talent rep and actor services website, is hosting an online open call to cast several roles in the upcoming feature film 'Bad Words,' directed and produced by Jason Bateman. The casting office is looking for a 12-year-old boy to play the role of Chaitanya Chopra, a socially awkward boy who is competing in the National Spelling Bee. As well as several other girls and boys ages 10 to 14 years old who are or have been actual spelling bee competitors.
Applicants who fit the age requirements (10-14 years old) can submit their headshot, resume and taped audition at http://www.castittalent.com/badwordscasting
There is no charge to submit your audition for these roles. No drop-in or telephone inquiries will be taken. More information about Cast It Talent is available on the company's website.