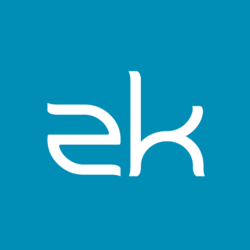 ZK continues to adopt the latest technologies by further integrating with Weld CDI
(PRWEB) September 28, 2012
Building a Java Web application always starts with a bunch of choices; choices of which software architecture to pick, layers of architecture to define, and possible solutions or frameworks that each layer should use. To enrich user experience and increase productivity, ZK continues to adopt the latest technologies by integrating with Weld CDI.
ZK is a highly productive Java Web framework designed to maximize an enterprise's operational efficiency and minimize development time and cost. ZK provides developers with a true event-driven model facilitating simple and transparent development of rich internet applications using pure Java as well as the flexibility brought about by its groundbreaking Server+client Fusion architecture that provides extreme productivity and security of event-driven server architecture while enabling fine grained control at the client.
The new ZK 6.5 brings ZK a step further to a whole new level where responsive design and automated interaction methods of touch devices such as iPad and Android tablets are supported using just one component set and codebase achieving true device transparency.
Integration of CDI (Weld), JPA (Hibernate) and ZK running on a simple web container such as Jetty or Tomcat is a good way to start a ZK-based application in which you can then further evaluate if this stack fits your requirements or if there are some parts of it needed to be changed. To start an application based on this common practice, you need to set up appropriate development environment and some ZK configuration. For detailed information, please visit Starting A Web Application Based On ZK CDI JPA and Jetty.
About Potix
Potix Corporation develops and supports highly productive open source solutions in the area of Java and growing Dart. Our flagship product ZK, is the leading Java web framework for enterprise level web & mobile applications. Leveraging the powers of Dart & HTML 5, Rikulo is a framework for creating cross-platform web & native mobile applications.
Innovation is the most driving force behind the growing Potix. Potix delivered the first Server+client Fusion architecture, first embeddable Java web spreadsheet, first true pivot table and first Ajax framework to bring applications from mouse to touch in one codebase and component set.
ZK has more than 1,500,000 downloads since its first release in late 2005. ZK is deployed by a large number of Fortune Global 500 companies, including Barclays, Allianz, Swiss RE, eBay, Roche, Deutsche Bank, Sony, Sun Microsystems, Audi and Toyota, providing them with the ability to rapidly create rich Ajax enterprise level applications.