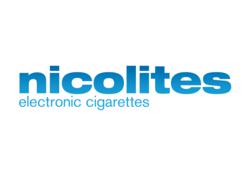 the cancer is generally believed to be linked to lifestyle
(PRWEB UK) 28 September 2012
It has been reported that Cancer Research UK is currently putting pressure on dentists to take a more active role in fighting the disease, by asking patients questions about lifestyle risk factors such as drinking, smoking and sexual behaviour. Head of Health Evidence and Information at the organisation, Hazel Nunn, has claimed dental professionals should be regularly asking patients if they smoke or drink heavily.
By 2030, it is predicted that 9,200 cases of the disease will be diagnosed in the UK each year, with the death rate also expected to increase. Definite reasons for the increase are unclear although the cancer is generally believed to be linked to lifestyle. Smoking and drinking are two prominent risk factors for oral cancer, and there are calls for the General Dental Council to make the early detection and prevention of oral cancer a compulsory part of dentists' on-going training.
As part of their dedication to market news, the team at Nicolites came across the recent story with great interest. Managing Director, Nikhil Nathwani shares his thoughts on the subject.
"The link between tobacco smoking and lung cancer or heart disease is well documented, however the connection between smoking and oral cancer is one that not everyone is aware of, so the decision for dentists to take a more forward role in detection is certainly a positive one", Nikhil explains.
Nikhil also goes on to explain how the recent news story may play a part in persuading more people to give vaping a try.
"We're hopeful this story provokes people to look into making the transition to disposable or rechargeable electronic cigarettes which do not contain tobacco, the ingredient which links smoking to a number of different cancers, in time hopefully contributing to bringing down the number of people suffering from conditions such as oral cancer."
Nicolites is now the leading and most widely available brand of electric cigarette in the UK; they have formed business partnerships with many of the largest retailers to bring these wonderful innovations right on to the doorstep of every person in the country. Established in late 2007, Nicolites has grown into a multi-million pound company with international distribution networks and continues to grow at a phenomenal rate.