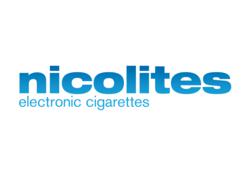 graphic images of health problems are much more effective than written warnings
(PRWEB UK) 29 September 2012
The BBC has recently reported on a U.S. trial into the issue, concluding that graphic images of health problems are much more effective than written warnings placed on cigarette packets at educating consumers. Researchers from the Interdisciplinary Research on Nicotine Addiction, Perelman School of Medicine and Abramson Cancer Centre, amongst others, used 200 current smokers, randomly showing them a static cigarette advertisement containing either a standard text warning or a photographic warning label. The experiment used eye tracking technology to monitor how the participants viewed the images and found that 83% of participants could recall the graphic health warning compared with 50% who could recall text only.
With a strong interest in industry updates and developments, the news naturally interested the team at Nicolites. Managing Director, Nikhil Nathwani, explains the importance of being aware of the impact of tobacco smoking.
"Studies like this are important as it is essential that smokers are made aware of the harmful effects of tobacco before they make the decision to purchase a pack. It will be interesting to see whether the findings from this study will result in more images than text being used as warnings."
Nikhil also goes on to explain how rechargeable or disposable electronic cigarettes can provide a safer alternative to conventional smoking.
"With the media attention surrounding the issue of health warnings on cigarette packs, many smokers may begin to turn their attention towards vaping instead. Vaping allows users to satisfy cravings without the serious health implications of tobacco smoke."
Nicolites is now the leading and most widely available brand of electric cigarette in the UK; they have formed business partnerships with many of the largest retailers to bring these wonderful innovations right on to the doorstep of every person in the country. Established in late 2007, Nicolites has grown into a multi-million pound company with international distribution networks and continues to grow at a phenomenal rate.