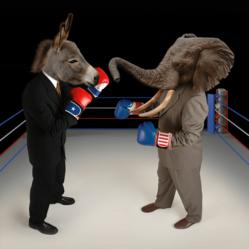 West Des Moines, IA (PRWEB) September 29, 2012
A new essay has just been released at http://www.rebootingamericandream.com examining the nature of campaign promises. Campaign promises are designed to "energize the base" which allows the candidates to build support and raise funds for campaigning. With this in mind, these promises are made to appeal to the demographic most likely to attend rallies and fundraisers.
Almost inevitably, this results in candidates promising their supporters that they will do certain things when in office to help them. However, isn't "helping" one person, by definition, hurting, or at least "not helping", someone else? This essay explores this logic in detail.
The campaign season is in its home stretch and voters may want to revisit whether the rhetoric they hear during campaign rallies is really that helpful in determining who is best suited to lead the country for the next four years.
This essay was written by Ray Wu, author of Anti Social: Rebooting Capitalism and the American Dream, a book that examines the role of government in the economy in further detail.