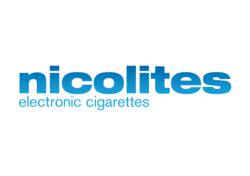 The overall appearance of electronic cigarettes has also developed to such a stage where it can be difficult to tell the difference between tobacco and electronic cigarettes
(PRWEB UK) 30 September 2012
• Despite not being lit or containing harmful tobacco, one of the leading causes of cancer, electronic cigarettes do have a red glowing tip, much like that of a conventional cigarette, subconsciously providing a release from cravings.

The overall appearance of electronic cigarettes has also developed to such a stage where it can be difficult to tell the difference between tobacco and electronic cigarettes. In particular, the range of disposable electronic cigarettes available from Nicolites are the smallest electric cigarettes in the world, only slightly larger than a traditional cigarette.
As well as visual cravings, electronic cigarettes can satisfy physical cravings. Often smokers find it difficult to adjust to the absence of the physical touch of cigarettes, so electronic cigarettes offer a safe way to placate this feeling.
Electronic cigarettes have the ability to taste just like tobacco cigarettes, thanks to the cartomiser, a component that contains a cartridge of liquid nicotine and a vaporising mechanism. These are also available in varying strengths, making it possible to choose one that matches the amount of nicotine you're getting from your regular cigarettes.
Despite the vast similarities between the two types of cigarette, there are numerous advantages to vaping, including health benefits, reduced costs and the ability to smoke indoors.
Nicolites is now the leading and most widely available brand of electric cigarette in the UK; they have formed business partnerships with many of the largest retailers to bring these wonderful innovations right on to the doorstep of every person in the country. Established in late 2007, Nicolites has grown into a multi-million pound company with international distribution networks and continues to grow at a phenomenal rate.