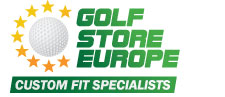 The New Mizuno JPX825 Hybrid Shoots Straighter, Faster and Further.
(PRWEB UK) 27 September 2012
As the list of people waiting for the new Mizuno JPX825 Hybrid seems to be growing at an ever faster rate, it seemed important to establish what is so special about this particular driver, beyond the fact that it comes from renowned golf club maker Mizuno. In talking to the GolfStoreEurope representative, this is what was discovered about the new JPX825 Hybrid.
The new face design of the Mizuno JPX825 Hybrid features a multi-thickness hot metal design intended to give the player huge distances at incredibly high ball speeds. Mizuno's patented UDS or Ultimate Dynamic Stability system featuring internal weighting that offers far better stability for those off-centre strikes makes for far more accurate shots at all times. For those that seem to have a problem interacting with the turf, Mizuno has created the Speed Bevel Sole to help alleviate this.
The New Mizuno JPX825 Hybrid Shoots Straighter, Faster and Further
The end result as has been seen on the tour circuit this summer is a hybrid that offers extra high launches packed with power that travel further and give you more control than you have ever had with any hybrid in the past. According to the GolfStoreEurope representative, the new Mizuno JPX825 Hybrid may prove to be one of the best-selling hybrids to hit the European golf courses in years. They expect demand to quickly exceed availability and recommend that anyone interested in this amazing new hybrid get their name on the list soon or risk missing out.
GolfStoreEurope is Europe's leading provider of specialist golf equipment. Based in Ireland and boasting stores up and down the country, the retailer also gives customers the opportunity to order an array of top golf accessories on the web – head over to golfstoreeurope.com and check out the ever-expanding range of products now available at the click of a button. The staff at the company emanates a clear passion for the sport and so is able to cater for both amateur and professional golfers alike.