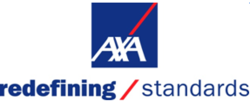 (PRWEB UK) 28 September 2012
Research(1) carried out by AXA Insurance found that 50% of people put their ambitions on hold due to the expense, followed by 41% not having enough time. AXA's Home Challenge competition aims to help people make the most of 2012 by giving them the much-needed monetary boost to help complete their goals, the top five for those in London being:
1. Decorate rooms in the house (32%)
2. Move house (28%)
3. Buy new furniture (25%)
4. Get a new/ renovate the kitchen (20%)
5. Remodel the back garden (19%)
To be in with a chance of winning £500, go to http://www.axainsurancezone.com and follow the links to the competition. You will need to tell AXA what you would like to achieve with your £500 and why you believe you should win. Entries will open at midnight on 24 September 2012 and will close 4 weeks later at midnight on 24 October 2012. The winner will be announced on Friday the 26 October 2012. People will be able to view entries online and vote for their favourites. The overall winner will be chosen by a panel. More information on AXA's Home Challenge can be found at axainsurancezone.com.
(1) Research carried out by OnePoll in May 2012 amongst 2,000 adults
About the survey
The survey was carried out by OnePoll between on 03 May 2012 among 2000 adults
About AXA
AXA is one of the largest general insurers in the UK and underwrites a broad range of products for individuals and businesses. AXA Direct Insurance offers car, home and travel insurance through its website axainsurance.com and is designed to make buying insurance fast, secure, convenient and easy-to-use.
AXA UK is a part of the AXA Group. The AXA Group is a worldwide leader in insurance and asset management serving 101 million clients. It is ranked the largest insurer in the world by net written premium and the top insurance brand globally.
In the UK AXA operates through a number of business units including: AXA Wealth; AXA Commercial Lines, AXA Personal Lines, AXA PPP healthcare, AXA Ireland and an independent distribution business Bluefin. AXA employs over 13,000 staff in the UK.
For full year 2011, IFRS revenues amounted to Euro 86.1 billion and IFRS underlying earnings to Euro 3.9 billion. AXA had Euro 1,079 billion in assets under management as of December 31, 2011.