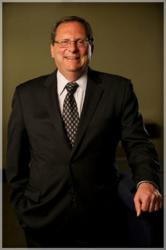 West Orange, NJ (PRWEB) September 28, 2012
In the second of a three-part seminar series, "Breakfast with Mandelbaum Salsburg," focusing on the issues that keep New Jersey businesspeople up at night, the law firm is presenting "Hacked to Death: Protect Cilent Data and Your Reputation" on October 3 at Mayfair Farms in West Orange.
The seminar, which is being presented in an interactive format, will teach attendees about the increasing regulations and obligations affecting the use of electronic media and storage of third-party personal records of employees, patients, clients and customers. The presentation will include best practices in data security protection, data breach notification procedures, data breach mitigation practices and risk transfer alternatives. Attendees will also obtain an appreciation of the fines, penalties and civil liability that may result from a failure to meet the minimum standards for their industry or business.
Speakers include:

Richard Simon, Counsel to Mandelbaum Salsburg and a member of its Privacy Group
Jon Fallon, Chair of Mandelbaum Salsburg's Intellectual Property practice and a registered patent attorney
Alan Heyman, Managing Director, Cyber Security Auditors & Administrators LLC
Bruce Wilson and Kirk Oakes, New Agency Partners
The free seminar will begin with continental breakfast at 8:30 a.m., October 3 at Mayfair Farms, 481 Eagle Rock Avenue, West Orange, NJ
Make a reservation with mail to:alevine (at) levinemarketingsolutions (dot) com.