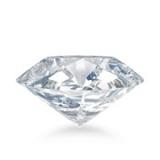 "[T]he discovery may revolutionize industries that require industrial diamonds."
New York, NY (PRWEB) September 27, 2012
A branch of the Russian Academy of Sciences claims that "many trillions of carats" of so-called "impact" diamonds have been discovered. Soviet scientists first discovered a meteorite crater in the 1970s that they left unexplored. But after the collapse of the Soviet Union, the crater was declassified as a startling discovery was made.
The diamonds have twice the hardness of a diamond typically found in a diamond ring. Officials report that the diamonds owe their immense strength to high pressure and high temperatures resultant from a meteorite that struck 35 million years ago. While the diamonds found in this 60-mile crater were formed by natural means, this discovery will not affect the diamond jewelry industry.
A spokesperson from Allurez Jewelers noted, "While it is true that these diamonds were not formed in a lab, they do not constitute the definition of a natural diamond that you'd find in an engagement ring, for example. A natural diamond takes 1-3 billion years to form. This discovery will not impact the diamond jewelry industry in any way."
The same spokesperson for Allurez noted that the while the diamonds will not be used in the jewelry industry, the discovery may revolutionize industries that require industrial diamonds. The Russian Academy of Sciences is attempting to send an expedition to the site. The expedition will be in cooperation with Alrosa, a state-controlled mining company.
Allurez is an online jewelry designer and retailer based in New York where they have multiple offices. The company is currently expanding at a double digit percentage. Allurez's company mission from the beginning has been to offer high-end jewelry at affordable prices, while informing the public about the jewelry industry. For more information visit, http://www.Allurez.com.