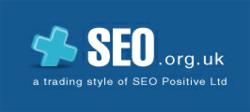 The format enhances your online authority and reputation, brings in a loyal audience and not just traffic as well as the fact that it is a great natural SEO technique
(PRWEB UK) 27 September 2012
SEO.org.uk is an online promotions company specialising in Search Engine Optimisation services. In recent weeks, SEO.org.uk has witnessed an increase in enquiries about their guest blogging services. In light of this, SEO.org.uk has released their top tips for effective guest blogging.
A member of the content writing team at SEO.org.uk shares her experience:
"The old saying 'content is king' has always been a familiar truth in the world of SEO. Now that 'content' is blogs as guest blogging is the new popular kid on the SEO block. The format enhances your online authority and reputation, brings in a loyal audience and not just traffic as well as the fact that it is a great natural SEO technique."

Optimise your outcome: When you're writing your author by-line or bio, you should funnel your audience to a specific outcome and not just a homepage. A successful funnel would be: creating a niche-specific giveaway or free competition or creating a landing page or advert for your eBook.
Name drop: A great way to maximise your blogs audience is to mention the big names in your area of blogging as it associates you with them and begins a networking campaign.
Anchor text: Every guest blog should be part of an anchor text strategy to increase your relevant backlinks to help you rank better on Google.
Be sociable: Any audience interaction in the form of comments should be utilised; comments should be answered to gain audience loyalty and long-term relationships.
Seo.org.uk is an Essex-based company with the aim of bringing effective yet affordable online marketing services to companies from all industries and backgrounds. The company offers a huge range of services including search engine optimisation, Pay Per Click account management, social media marketing and website design.