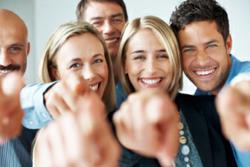 We knew there was a need for a site like FreelanceCoach.com, and we are thrilled about these results!
(PRWEB) September 27, 2012
Burnaby, British Columbia, Canada – After just eight weeks in operation, FreelanceCoach.com is showing positive results. The site has only been live for two months, and its executives say during that time, the coaches registered on their site provided $33,367 in coaching services. In addition, clients published 88 coaching requests and 85 professional coaches joined.
According to Public Relations Manager Anda Tudor, the rapid response to the launch of their site underlines the importance of what they are doing.
"We are thrilled about these results," Tudor says. "We knew there was a need for a site like FreelanceCoach.com, and this incredible response in such a short amount of time proves just how great that need was."
FreelanceCoach.com is the world's first open coaching network. Clients and coaches can connect directly through the network in a few different ways. Clients can post open requests for coaches, and anyone who works in the coaching industry and has a profile on FreelanceCoach.com can respond to those requests. Coaches can set up a profile of their services, including details on their coaching style. Clients can browse the coach profiles and select the right coach for them.
The site offers a wide variety of types of coaches, including business coaches, life coaches, team coaches, job coaches and Christian coaches. Clients can get started right away by posting their coaching request for free.
About Freelance Coach.com
FreelanceCoach.com is a worldwide marketplace for online coaching services. The company's mission is to provide the best coaching services to as many people as possible who want to improve their life to be happier, healthier and more successful individuals. The company's goal is to become the number one coaching services site on the Internet by bringing coaches and clients together.
Contact:
Anda Tudor, Public Relations Manager
anda(at)freelancecoach(dot)com
http://www.freelancecoach.com