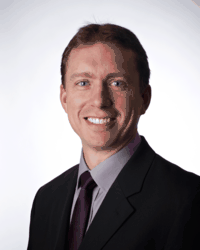 Scott's enthusiasm for teaching along with his attitude and personal appeal make for a positive and lasting learning experience
Eden Prairie, MN (PRWEB) September 28, 2012
Scott Enebo, training consultant for The Bob Pike Group, was named the 2012 Pike's Peak Performer this year. The award is given to the BPG trainer who has had the best average scores on evaluations from participants in both in-house and public workshops. Enebo's score was a 4.96 on a 5.00 scale!
"Scott has grown exponentially over the years, always doing a good job," said Becky Pluth, vice president of training and development at The Bob Pike Group. "This year he came out on top!"
Enebo, a champion of participant-centered and interactive training, uses his passion and fun-loving attitude to create a welcoming atmosphere where his participants can feel comfortable fully engaging in the learning material while making active decisions on how to implement the information back on the job. "These things combine to make Scott effective in the classroom as he provides valuable tools for the learners," Pluth said.
Enebo has a master's degree in intercultural relations with a focus on multicultural training and is also trained in the Institute of Cultural Affair's Technology of Participation.
About The Bob Pike Group
The Bob Pike Group has provided train the trainer workshops and consulting services to individuals and corporations for more than 30 years. Bob Pike is the pioneer of the participant-centered training method and has a well-earned reputation as "the trainer's trainer." More than 125,000 people have gone through his Creative Training Techniques Boot Camp and more than 200,000 copies of his Creative Training Techniques® Handbook have been sold. There simply is no one in the training industry as well known and respected as Bob Pike. The Bob Pike Group trainers take those same methods and passion for learning and funnel them into interactive sessions in any training platform or mentoring format.
For details on The Bob Pike Group and Participant-Centered training please visit http://www.bobpikegroup.com