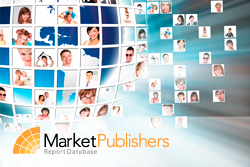 London, UK (PRWEB) September 27, 2012
Last year was a trying for the magnesium industry. Magnesium demand softened amidst a weak global financial environment, and the prolonged debt crisis became increasingly violent in both Europe and the US. 2011 also saw rising production costs as the Chinese government adjusted industrial policies and raised standards for environmental protection.
China has remained the world's biggest producer of magnesium for twelve consecutive years, with the country's annual output accounting for around 86% of the global total as of 2011.
Comprehensive magnesium market research is the focus of the topical report "Magnesium Market Review" developed by Merchant Research & Consulting Ltd and published by Market Publishers Ltd.
Report Details:
Title: Magnesium Market Review
Published: March, 2012
Pages: 58
Price: US$ 1,090.00
http://marketpublishers.com/report/industry/metallurgy/magnesium_market_review.html
The magnesium market research examines the magnesium market on the global level and looks deep into the country- and region-wise markets for the material, providing elaborate analytical market data with detailed examination of the market's projected future.
The study discusses the magnesium market from the present, past and future spans and offers a detailed understanding of key market metrics such as magnesium production and consumption in the reviewed countries, magnesium trade statistics, and prices for the material registered for the reviewed period. Market projections for the future developments, trends, opportunities and challenges on the magnesium market are covered through 2016.
Report Contents:
Disclaimer
Research Methodology
1. World Magnesium Market
1.1. Magnesium in Global Industry
1.2. Magnesium Market Overview
1.3. Prices
2. North American Market of Magnesium
2.1. USA
3. Latin American Market of Magnesium
3.1. Brazil
4. European Market of Magnesium
4.1. CIS Market of Magnesium
4.1.1. Russia
4.1.2. Kazakhstan
4.1.3. Ukraine
4.2. Non-EU Market of Magnesium
4.2.1. Serbia
4.3. European Export and Import Statistics
5. Asian and Middle East Market of Magnesium
5.1. China
5.2. Israel
6. Future Outlook (2012-2016)
List of Tables
More new reports by the publisher can be found at Merchant Research & Consulting Ltd page.