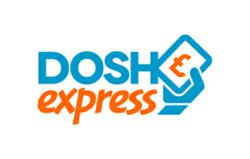 Never give more than you can realistically afford
(PRWEB UK) 28 September 2012
Santander Credit Cards recently reported that British school children cost their parents a collective £2billion, which has led to a dip in the traditionally increasing figure for weekly pocket money. Renowned for their commendable financial advice, the team at payday loan suppliers Dosh Express have issued guidance on how to manage this delicate issue.

There will always be a certain level of debate over the subject of pocket money, and there are a number of benefits of providing your child with a set weekly allowance, such as teaching them financial independence. However, the most important thing to establish is whether or not you can afford to do so. Never give more than you can realistically afford, as the stress and strain of trying to commit to a figure that cannot be reached will only outweigh the positives they receive from having their own cash.
Be consistent. Once you have determined how much money you plan to allocate as pocket money, be sure to stick to this. Feeling particularly generous or giving in to your child's demands one week only to have to offer less the next will fail to teach your child valuable lessons about budgeting.
Reward them for doing errands. A popular technique for parents cautious over the idea of pocket money, is to ask their child to complete basic household tasks in return for their allowance. One element to be aware of here is to ensure the child recognises these tasks are still an obligation, rather than an optional activity to gain money.
Scale their pocket money. The amount of money you give your child each week should be scaled depending on their age as well as what the cash is expected to cover. Some parents delegate pocket money purely for leisure, whilst others may expect it to contribute towards educational costs or school lunches. Whatever you plan your pocket money to be spent on, the amount given should reflect this.
Oversee what they spend it on. Whilst pocket money is a great way of teaching your child independence, it is still important, especially with younger children to supervise their spending.
Dosh Express is the Honest Lender, helping you get to payday. Based in Derby, in the Midlands, the company's mission is to provide a great lending service to thousands of our happy customers and be a great place of employment for our staff. Please visit doshexpress.com to apply for a loan, and if you are approved cash is usually deposited in your account within minutes, subject to status. Dosh Express, the trading name of Dosh Express Limited, is a consumer lender offering short-term payday loans, is a member of the Consumer Credit Trade Association (CCTA), and is licenced and regulated by the Office of Fair Trading.