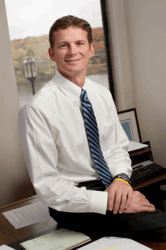 I am honored to be included on the list and pleased to be recognized for my white collar criminal defense work.
Westport, CT (PRWEB) September 27, 2012
A well-known Westport attorney has been selected for inclusion in the 2013 edition of Best Lawyers in America. Brian E. Spears, an attorney with the Westport based law firm Levett Rockwood P.C., was selected on the basis of white collar criminal defense work.
Selection for Best Lawyers is based on an exhaustive and rigorous peer-review survey comprised of more than four million confidential evaluations by some of the top attorneys in the country. The annual Best Lawyers publication has been described by national magazine, The American Lawyer, as "the most respected referral list of attorneys in practice."
"I am honored to be included on the list and pleased to be recognized for my white collar criminal defense work," said Spears, a former federal prosecutor in Connecticut.
Spears practices in the area of government investigations, white-collar defense, regulatory enforcement and general commercial litigation. He has significant grand jury, trial and appellate experience in both Federal and State courts. While an Assistant United States Attorney, he prosecuted numerous complex matters including corporate fraud, securities fraud, money laundering, racketeering, public corruption, tax and environmental law offenses.
Since joining Levett Rockwood in 2005, Spears has conducted investigations for the United Nations and a wide range of corporations and other businesses. Spears also represents individuals facing regulatory and government enforcement proceedings relating to government contracting, securities, tax and environmental matters, as well as state court prosecutions.
"Brian regularly achieves outstanding results for our clients, many of whom are caught up in very difficult situations," said Chris Graham, the firm's Managing Shareholder. "We all congratulate Brian for this prestigious acknowledgement from peers in the profession."
Spears also was recognized recently on the list of Connecticut "Super Lawyers" by Thomson Reuters. As reported in the February, 2012 edition of Connecticut Magazine, Spears was recognized for his highly regarded white collar defense work.
Levett Rockwood's clients are diverse in size and industry mix. They include technology companies, internationally-known manufacturers of consumer and industrial goods, acute care hospitals and other health care providers, prominent advertising and sales promotion agencies, corporate boards and executives, and the financial industry, including investment advisors, hedge funds and venture capital firms. For more information, including the selection criteria used by the professional rating organizations, visit http://www.levettrockwood.com