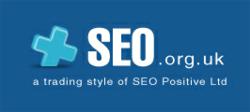 Good visibility on the internet is essential if you're attempting to increase the traffic to your site
(PRWEB UK) 28 September 2012
SEO.org.uk is a UK online promotions company specialising in Search Engine Optimisation (SEO) services. Following a substantial increase in enquiries into their services, particularly that of generating website traffic, SEO.org.uk has announced their main considerations for increasing website visibility.
A member of the web developing team at SEO.org.uk comments on the subject:
"Good visibility on the internet is essential if you're attempting to increase the traffic to your site. Generally speaking, the most effective ways to increase your traffic are fresh content, easy to use web design and guest posting."
Key considerations:

Fresh content- By regularly creating fresh content that is original you will give your readers the impression that they have something to look forward to. By following this you will notice that not only are you keeping a loyal audience but you are also bringing first-time readers to your site thanks to word of mouth and social media networks.
Design- Your website should have a great design and a good layout that is logical, sensible and easy to use. A good aesthetically pleasing site will attract visitors as well as make them want to stay for longer. People will be put off if your website appears too busy and hard to navigate through.
Guest blogging- Using your link building skills, you can make the most of your guest blogging. By posting a guest blog on someone else's site, you can link back to your own domain so those reading your post can view your other content driving more traffic.
Seo.org.uk is an Essex-based company with the aim of bringing effective yet affordable online marketing services to companies from all industries and backgrounds. The company offers a huge range of services including search engine optimisation, Pay Per Click account management, social media marketing and website design.