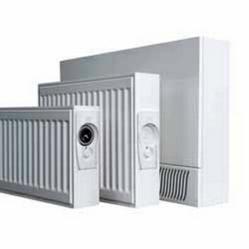 (PRWEB UK) 29 September 2012
CNM Online has come up with high class electric radiators which are based on user friendly heating technology and constructed in the manner to give long and safe use for the times to come. The electric radiators are constructed in custom shapes and designs bringing valuable change in the home working.
Electric radiators are delightful home appliances which use every unit of electric power efficiently and help in creating some real warmth inside the room adding the feeling of coziness. Various types of electric radiators listed at CNM Online are provided with inherent energy efficiency properties that will use less of energy and all the more use less of electrical units. The innovative models of electric radiators are standalone units designed for individual control. It would mean that the radiators installed in different rooms need not necessarily have same heat settings.Electric Radiators listed at the CNM Online offer greater control, high efficiency and low maintenance and installation costs.
CNM Online brings high quality electric radiators which are not just designed with the purpose, but also assure of high quality. The prominent models of electric radiators listed out there at the CNM Online includes Dimplex OFX Oil Filled Panel Radiators, Creda NOBO Series 14 Electric Panel Heater, CredaNobo Series 8 Slimline Panel Heater, LST CredaNobo Series 8 Slimline Panel Heater, Intelligent Storage Heaters, Easy Heat - Water Filled Electric Radiator with 24 Hour Timer, Easy Heat - Water Filled Electric Radiator With Wireless Control, Caldo All Electric Single Brushed Stainless Steel Radiators, Onice Electron Slimiline Radiator, Elnur Electric Radiator, Electric Thermal Dry Radiator etc.
The models of Electric radiators at CNM Online are wonderful heating devices give value for money. The radiators are designed to meet custom demands of customers and all the more bring cost effective changes in the homes and offices. There are separate categories for the radiators designed for conservatory or bathroom purposes. Electricradiators are also available for living room. They are safe and will heat up a room quickly and efficiently.The models of electric radiators available with us have been designed by leading manufacturers. You will save money as there are instant discounts available too.
CNM Online has lined up sophisticated electric radiators and several types of radiator accessories to lend additional levels of practicality to the appliance. The online appliances and products portal has come out with superior range with the purpose of increasing the inventory.
The products and accessories have been given top ratings by many customers and there are also updated reviews too. For technical support and seeking the instructions on use, you can Email or call us and our executive will immediately get in touch.
To know more on the advanced electric radiators, click on: http://www.cnmonline.co.uk/Electric-Radiators-c-1350.html