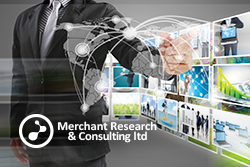 London, UK (PRWEB) September 27, 2012
The worldwide caustic soda consumption is estimated at about 65 million tonnes per year. The further rise in demand for caustic soda is awaited particularly in Northeast Asia as well as India, owing to increased consumption from key application areas such as alumina and pulp & paper industries. China is the world's largest caustic soda producer, with a capacity that reached 32 million metric tons last year.
Large volumes of caustic soda are used in the manufacture of alumina as well as pulp & paper, altogether accounting for almost 30% of global demand. Other uses include soap and detergents, petroleum products, as well as organic and inorganic chemical production.
In-demand market research report "Caustic Soda: 2012 World Market Outlook and Forecast up to 2017" is a complete guide to the insightful information on the global, regional and country markets of caustic soda. It presents comprehensive up-to-date analytical data and provides valuable market forecasts.
The caustic soda market report offers an examination of the present and the past of the caustic soda market and opens up most detailed forecast information up to 2017 on future trends, market developments, projected market volumes and prices. Factual data on caustic soda production and consumption, trade statistics, and prices for the material is reviewed.
Report Details:
Caustic Soda: 2012 World Market Outlook and Forecast up to 2017
Published: July, 2012
Pages: 593
http://mcgroup.co.uk/researches/caustic-soda
Report Contents:
DISCLAIMER
RESEARCH METHODOLOGY
1. INTRODUCTION: PROPERTIES AND USES
2. MANUFACTURING PROCESSES
3. CAUSTIC SODA WORLD MARKET
3.1. World caustic soda capacity

Global capacity broken down by region (incl. regions shares)
World capacity divided by country (incl. countries shares)
Caustic soda producers and their capacity (by plant)
3.2. World caustic soda production

Global production dynamics (2003-present)
World production by region, 2011
Global production by country, 2011
3.3. Caustic soda consumption in the global market

World consumption (2003-present)
Consumption by end use sector, 2011
Consumption trends in Europe (incl. historical background 2003-2011)
Consumption trends in Asia (incl. historical background 2003-2011)
Consumption trends in North America (incl. historical background 2003-2011)
3.4. Caustic soda global trade

World trade dynamics
Export and import flows in regions
3.5. Caustic soda prices in the world market

Prices dynamics in Europe
Prices dynamics in Asia
Prices dynamics in North America
4. REGIONAL MARKETS ANALYSIS
Each country section comprises the following parts:

Total installed capacity in country
Production in country (2006-2011)
Manufacturers in country
Consumption of in country (2006-2011)
Suppliers in country
Export and import in country (2005-2010)
Prices in country
4.1. Caustic soda European market analysis
Countries covered:
Austria
Belgium
Bosnia & Herzegovina
Bulgaria
Czech Republic
Finland
France
Germany
Hungary
Ireland
Italy
Netherlands
Norway
Poland
Portugal
Romania
Russia
Slovakia
Slovenia
Spain
Sweden
Switzerland
Ukraine
UK
4.2. Caustic soda Asia Pacific market analysis
Countries included:
Azerbaijan
Bangladesh
China
India
Indonesia
Japan
Malaysia
Pakistan
Philippines
Singapore
South Korea
Taiwan
Tajikistan
Thailand
Uzbekistan
Vietnam
Australia
4.3. Caustic soda North American market analysis
Countries under consideration:
Canada
USA
4.4. Caustic soda Latin American market analysis
Countries overviewed:
Argentina
Brazil
Colombia
Ecuador
Guatemala
Mexico
Peru
Trinidad
Uruguay
Venezuela
4.5. Caustic soda Africa & Middle East market analysis
Countries examined:
Algeria
Egypt
Iran
Iraq
Jordan
Kuwait
Libya
Morocco
Oman
Qatar
Saudi Arabia
South Africa
Tanzania
Tunisia
Turkey
UAE
5. CAUSTIC SODA MARKET PERSPECTIVES
5.1. Caustic soda capacity and production forecast up to 2017

Global production forecast
Ongoing projects
5.2. Caustic soda consumption forecast up to 2017

Future trends in the market worldwide
World consumption forecast
Forecast of consumption in Europe
Consumption forecast in Asia
Consumption forecast in North America
5.3. Caustic soda estimated prices changes up to 2017

Prices forecast in Europe
Prices forecast in Asia
Prices forecast in North America
LIST OF TABLES
LIST OF FIGURES
"Caustic Soda: 2012 World Market Outlook and Forecast up to 2017" is covered within the catalogue "Inorganics", which also includes reports on Ammonia, Ammonium Nitrate, Ammonium Sulphate, Carbon Black (BC), Chlorine, Potassium Hydroxide, Soda Ash, Sodium Chlorate, Sodium Sulphate, Titanium Dioxide, Urea markets.