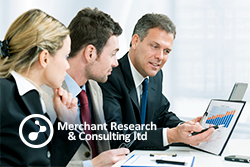 London, UK (PRWEB) September 27, 2012
The world demand for cement is forecast to grow 4.7% per year to 3.5 billion metric tons in 2012. Gains will be driven by strong increases in cement consumption in the developing countries of the world, fuelled by rising income levels and a focus on infrastructure development. Additionally, a rise in cement demand in industrialized markets such as the US, Japan and Germany, will further boost advances.
The world's largest cement manufacturer is China with around 54% market share, followed by India with 6.7% of total output. Also, countries such as Indonesia, Malaysia, Nigeria, Vietnam and the UAE are all expected to record gains in excess of 7% per year.
Detailed market information on the product is presented in the study "Cement Market Review". The cement market report provides an insight into the industry at the global, regional and country levels and covers information showing the market landscape in the past, its developments at present and forecast future.
The review features in-depth comprehensive data on the cement production and consumption, demand and supply, price trends and trade dynamics. The key market participants are profiled, and the major industry events and news are discussed within the review. The future market projections show how the market is set to develop, what volumes and prices are to be awaited, what trends and opportunities will appear through 2017.
Report Details:
Cement Market Review
Published: March, 2012
Pages: 72
http://mcgroup.co.uk/researches/cement
Report Contents:
DISCLAIMER
RESEARCH METHODOLOGY
1. WORLD CEMENT MARKET
1.1. Cement in Global Industry
1.2. Cement Market Overview
1.3. Cement Prices
2. NORTH AMERICAN MARKET OF CEMENT
2.1. USA
3. LATIN AMERICAN MARKET OF CEMENT
3.1. Brazil
4. EUROPEAN MARKET OF CEMENT
4.1. European Union Market of Cement
4.1.1. Italy
4.1.2. Turkey
4.2. CIS Market of Cement
4.2.1. Russia
5. ASIAN MARKET OF CEMENT
5.1. China
5.2. India
5.3. Indonesia
5.4. Japan
5.5. South Korea
5.6. Vietnam
6. MIDDLE EAST MARKET OF CEMENT
6.1. Iran
6.2. Saudi Arabia
7. AFRICAN MARKET OF CEMENT
7.1. Egypt
8. FUTURE OUTLOOK (2012-2017)
LIST OF TABLES
"Cement Market Review" is included into the catalogue "Minerals", which also offers reports on Asbestos, Barite, Bentonite, Bromine, Graphite, Gypsum, Lime, Mica, Phosphates markets.