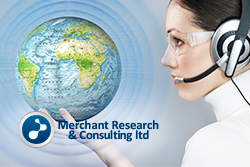 London, UK (PRWEB) September 27, 2012
Owing to the use of cobalt in rechargeable batteries that are currently used in the production of hybrid electric vehicles on a large-scale basis, the market for this metal is poised for growth in years to come.
The Democratic Republic of the Congo is deemed as the largest cobalt producing country – in 2010, the country produced 45 thousand metric tonnes of cobalt. Zambia is the second-largest cobalt producing nation followed by China, Russia, Australia, Cuba, Canada, New Caledonia, Morocco, and Brazil.
Detailed review and forecast on global, regional and country markets of cobalt can be found in the market research report "Cobalt Market Review".
The cobalt market research examines present situation, historical grounds and future outlook and covers cutting-edge data showing cobalt capacities, production, consumption, trade statistics. Prices in the recent years are provided (globally, regionally and by country).
Report Details:
Cobalt Market Review
Published: March, 2012
Pages: 95
http://mcgroup.co.uk/researches/cobalt
The report also indicates a wealth of information on cobalt producers and suppliers, covers cobalt production in the respective country, major cobalt producers, cobalt consumption in the country market, cobalt trade in the country, cobalt prices. Сobalt market forecast for next five years, including market volumes and prices is also provided.
Report Contents:
DISCLAIMER
RESEARCH METHODOLOGY
1. WORLD COBALT MARKET
1.1. Cobalt in Global Industry
1.2. Cobalt Market Overview
1.3. Cobalt Prices
2. NORTH AMERICAN MARKET OF COBALT
2.1. USA
2.2. Canada
3. LATIN AMERICAN MARKET OF COBALT
3.1. Brazil
3.2. Cuba
4. EUROPEAN MARKET OF COBALT
4.1. European Union Market of Cobalt
4.1.1. Finland
4.1.2. Belgium
4.1.3. Norway
4.2. CIS Market of Cobalt
4.2.1. Russia
5. ASIAN MARKET OF COBALT
5.1. China
6. AFRICAN MARKET OF COBALT
6.1. Congo
6.2. Morocco
6.3. Zambia
7. OCEANIAN MARKET OF COBALT
7.1. Australia
8. FUTURE OUTLOOK (2012-2016)
LIST OF TABLES
"Cobalt Market Review" is included into the catalogue "Metals", which also highlights Aluminum, Antimony, Beryllium, Copper, Iron and Steel, Lead, Magnesium, Mercury, Silver, Titanium markets.