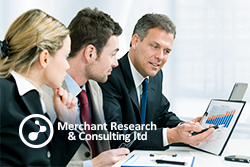 London, UK (PRWEB) September 27, 2012
Global sulfuric acid capacity is on the rise as demand for the product continues to go up in the fertilizers industry, its key downstream sector. A number of new sulfuric acid production units came on line over the last several years, while some are due to start up this or next year.
Since the phosphate fertilizers consumption is set to enhance by approximately 1.05 million tonnes per year, more feedstock sulfuric acid will be required. For instance, the demand for sulfuric acid for phosphoric acid production is set to exceed 100 million tonnes in 2012 and almost reach 120 million tonnes in 2017 with the highest growth in Central and South America.
Unprejudiced insight into sulfuric acid market can be found in the latest research report developed by Merchant Research & Consulting Ltd. The study provides current and detailed snapshots of the market for sulfuric acid. It offers up-close look at the supply-demand equilibrium, trade statistics and price dynamics.
The report includes profiles on the sulfuric acid producers and suppliers, the feedstock market trends and perspectives. Besides, future outlook of the sulfuric acid market through 2017 can be also found in the research.
Report Details:
Sulfuric Acid: 2012 World Market Outlook and Forecast up to 2017
Published: April, 2012
Pages: 526
http://mcgroup.co.uk/researches/sulfuric-acid
Report Contents:
DISCLAIMER
RESEARCH METHODOLOGY
1. INTRODUCTION: PROPERTIES AND USES
2. MANUFACTURING PROCESSES
3. SULFURIC ACID WORLD MARKET
3.1. World sulfuric acid capacity

Global capacity broken down by region (incl. regions shares)
World capacity divided by country (incl. countries shares)
Sulfuric acid producers and their capacity (by plant)
3.2. World sulfuric acid production
Global production dynamics (2003-present)
World production by region, 2011
Global production by country, 2011
3.3. Sulfuric acid consumption in the global market

World consumption (2003-present)
Consumption by end use sector, 2011
Consumption trends in Europe (incl. historical background 2003-2011)
Consumption trends in Asia (incl. historical background 2003-2011)
Consumption trends in North America (incl. historical background 2003-2011)
3.4. Sulfuric acid global trade

World trade dynamics
Export and import flows in regions
3.5. Sulfuric acid prices in the world market
Prices dynamics in Europe
Prices dynamics in Asia
Prices dynamics in North America
4. REGIONAL MARKETS ANALYSIS
Each country section comprises the following parts:

Total installed capacity in country
Production in country (2006-2011)
Manufacturers in country
Consumption of in country (2006-2011)
Suppliers in country
Export and import in country (2005-2010/2011)
Prices in country
4.1. Sulfuric acid European market analysis
Countries covered:
Austria
Belgium
France
Finland
Greece
Germany
Italy
Lithuania
Netherlands
Norway
Spain
Sweden
Switzerland
UK
Belarus
Bulgaria
Czech Republic
Hungary
Poland
Romania
Russia
Slovakia
Slovenia
Ukraine
4.2. Sulfuric acid Asia Pacific market analysis
Countries included:
Armenia
Bangladesh
China
India
Indonesia
Japan
…