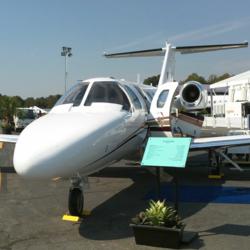 Private aviation plays a significant role in how Houstonians travel, and now those consumers find and compare top charter operators all in one place when visiting the Houston Air Charter Marketplace
Houston, TX (PRWEB) September 27, 2012
Houston private charter operators can all be found in one place when joining the JetCharters.com Worldwide Air Charter Marketplace, which caters to global business travelers and local clientele in Houston.
Travelers can quickly create customized searches based upon the cities, airports, aircraft and operators that best fit the requirements of their trip.
"We have been successful driving business to charter operators from a global level, though we are more excited to work locally in Houston" said Blake Bookstaff, founder of JetCharters.com, which also noted "each market is different and we look forward to understanding the challenges and opportunities in Houston."
Appealing to the Houston charter consumer, JetCharters.com provides detailed information on all Houston jet charters, including photos, videos, aircraft tail numbers and safety records from ARGUS, the worldwide leader in performing on-site safety audits for charter aircraft operators.
While working locally in Houston is new for the Jet Charters team, working with top rated charter operators in the area isn't. "Well known operators like Starbase Aviation, American Jet International, among others, have been a part of the marketplace for some time" said Ernie Falco, company spokesperson.
"We look forward to working with other local Houston jet charter operators as we continue to add value in this market" Falco said. Qualified Part 135 operators, a designation regulated by the FAA, can join the network for a small fee.
For more information on JetCharters.com, visit (http://www.jetcharters.com) or call 713-309-6013.