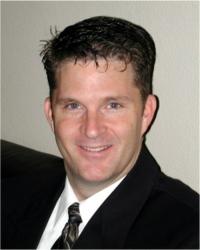 Irvine, CA (PRWEB) September 30, 2012
Data Center Services is now being offered as a solution provided by KnowledgeCentrix. The new Data Center Services practice will provide the following to current and future clients:

Strategy
Assessment
Consolidations
Migrations
Integrations
Program and Project Management
This practice will be led by Darrell Gardner who has 30 years of technology experience.
Gardner is a results driven professional, having spent his career focused on information systems. Prior to Joining KnowledgeCentrix, Gardner was a driving force behind PlanNet's data center consulting practice, as a Principal Consultant, Directing Migration Services. During his eight years at PlanNet, he completed many successful projects for notable companies such as Broadcom, Toyota Motor Sales and Ingram Micro. In addition, Gardner has held positions consisting of Director of Information Systems to a CTO position for the data center and colocation facility for SolnTec.
Chris Andreozzi, the president and CEO of KnowledgeCentrix said, "I am excited to annouce this additional solution and capability and even more pleased to welcome Darrell to our team. I am confident in Darrell's capabilities to lead this practice. I look forward to watching this line of business grow in the months and years to come."
About KnowledgeCentrix:
Our customers tell us that we cure and prevent technology headaches. How do we consistently do this? We start by employing only those individuals with a passion for ensuring that your business problems are solved to your satisfaction. We pride ourselves on carefully understanding your business and the unique challenges you face daily. We then ensure your business problems are solved by properly selecting and implementing our own managed services or our partner's technology products.
KnowledgeCentrix managed services gives customers' flexibility, allowing them to outsource all or a portion of their technology. Offerings around private cloud hosting, cloud backup, management of on premise infrastructure, and end-user support services are just a few of the many solutions we can provide you in an effort to solve your daily technology issues.
In addition, we offer a number of professional services. This includes Virtualization of applications, desktops, and servers and the capability to design and implement Unified Communications solutions to increase your employee's productivity. Our team is well versed in systems and network infrastructure optimization to ensure your business applications perform to your expectations. Round this out with our ability to implement collaboration environments based on Microsoft SharePoint and Information Worker products.
For more information please click here.