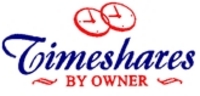 Vacationers can rent or buy timeshares directly from property owners avoiding pushy middlemen or commission costs.
(PRWEB) September 28, 2012
Timeshares By Owner announces the availability of timeshares properties across the United States. As the premiere timeshares resale and rental company in the world, Timeshares By Owner strives to bring amazing deals to the vacationing public week after week with their Weekly Hot Deals; a listing of prime properties plucked directly from their ever growing inventory of vacations. The week brought properties from Wyndham, Westgate, The Grand Mayan, and Holiday Inn in Orlando, Florida, Hawaii, Mexico, and the Southeast United States.
Now is the chance to book these great vacations in anything from a one bedroom resort property for as little as $399 per week.
Orlando timeshares offer an incredible mix of superb locations, each on providing unique opportunities for golf and family vacations that cater to all tastes and interests. At Timeshares By Owner, the goal is to offer the best deals for the rental or purchase of a timeshare. Orlando, Kissimmee, and Disney timeshares are just a few of the destinations features by this illustrious company.
Hawaiian timeshares attract vacationers from all over the world. These beautiful islands are landscaped with mountain views and surrounded with pineapple plantations. The fleet of islands, islets, and shoals that create the Hawaiian island chain offer great diversity for visitors. There is something for everyone!
Take advantage of these fantastic opportunities at timesharesbyowner.com or contact the Timeshares By Owner Concierge Service and negotiate that deal directly. Representatives are available to assist renters at 1-888-707-TIME(8463).
Mexico's charm is the blend of modern and traditional – from ancient ruins and tropics flora and fauna to industrialized cities and island paradises. Outdoor enthusiasts can explore caves, ruins, snow-capped volcanoes, or deserted beaches. The abundance of coastal shorelines attract water sport enthusiasts to many timeshares in Mexico. Mexican timeshares offer nearby activities that include water skiing, boating, snorkeling, jet skiing, scuba diving, fishing, parasailing, golf, nightlife, and historic tours. Numerous properties offer the Mexican timeshare seeker quiet beaches if the preferences is to escape from the hustle and bustle.
Timeshares are the perfect way to see the world at an affordable cost. With Timeshares By Owner, vacationers can rent or purchase the perfect southeastern timeshare in Gatlinburg, Myrtle Beach, or Virginia Beach. Timeshares in Virginia provide locations just outside the nation's capital as well as the famous beaches of Virginia Beach. South Carolina is home to Myrtle Beach and Hilton Head while Tennessee offers the Great Smoky Mountains National Park, the USA's most visited national park!
Vacationers can rent or buy timeshares directly from property owners avoiding pushy middlemen or commission costs. After all, when someone is on vacation, the goal is to relax, not worry about the cost of the stay. Book now to ensure that that incredible trip is waiting!
These amazing destinations are not the only ones available in their inventory of stupendous vacation properties. Timeshares By Owner also has a listing of pre-booked vacation deals that are reserved and ready for enthusiastic vacationers. Take action, make no delays. These opportunities are reserved and ready for ambitious renters now. Call Timeshares By Owner at 1-888-707-TIME(8463) and take advantage of the memories just waiting to be made.
ABOUT TIMESHARES BY OWNER®
Timeshare By Owner® has been in business for over 14 years and is dedicated to helping timeshare owner sell or rent their timeshares and to helping vacationers find their perfect vacations! For more information on Advertising Platforms for motivated sellers and renters, contact Timeshares By Owner® at 888.707.TIME(8463), or email us at info(at)timesharesbyowner(dot)com.