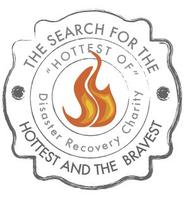 Harrisburg, PA (PRWEB) September 28, 2012
Following the 7th annual "Hottest Of" Disaster Recovery Charity Search Party held Friday, September 7th at the Best Western Premier Hotel & Conference Center in Harrisburg, Pennsylvania, the winners selected for the 2013 calendar have been announced.
Volunteer firefighters representing various stations and communities throughout the state attended the Search Party along with local businesses and community members. During the event, professional photographs were taken of each firefighter and then posted online at http://www.serve1st.com for live voting.
The following winners will be featured in 2013's Firefighter Appreciation Calendar, which recognizes firefighters that have made a commitment to keeping their communities safe. Money raised from calendar's sales supports the charity's mission to support local fire companies and The American Red Cross.
The results are as follows:
Firefighter Online Voting Results

1st Place: Jessica Kratzer - Liverpool Station 5
2nd Place: Gabriel Puhak - Rutherford
3rd Place: Seth Lenker - Millersburg Fire Co. Station #20
Mandy Lee - Duncannon Fire Co. #2
Rich Fanning - Hummelstown Station 46
Mandi Miller - Duncannon Fire Co. #2
Category Winners
Fire Prevention
Longevity
Ronald Huggins - Bressler 41
Donald Conrad - Duncannon
Dedication
Fred Hipple - Creekside Fire Co #21
Leadership
Robert Timko - Fairview Twp. Co. 68
Valor
Josh Martin & Micah Dewhurst - Union Fire Company No. 1
Jr. Firefighters
Trevor Royer - Lawnton Fire Company Company 44
Alexandra Fries - Lawnton Fire Company Company 44
Michael Hutson - Lawnton Fire Company Company 44
Alexander Hynosky - Lawnton Fire Company Company 44
Drop Box Winner
To support The "Hottest Of" Charity and its mission, purchase a 2013 calendar at http://www.serve1st.com/2013-hottest-of-results and select the fire company you would like to support.
The "Hottest Of" Disaster Recovery Charity was founded in 2005 with a two-fold mission of recognizing volunteer firefighters for their heroic work and selfless actions while creating a product that provides an opportunity to give back to victims of property disaster. Annually the charity hosts a "Hottest & Bravest" search party that solicits all volunteer firefighters from Central PA to represent their stations and communities. To learn more about The "Hottest Of" Disaster Recovery Charity, visit http://www.serve1st.com/hottest.
Headquartered in Middletown, Pennsylvania, Service 1st Restoration & Remodeling is Central PA's most respected and trusted independently-operated disaster recovery company. They have the capability of responding within an hour to any loss in the area. Known for Home Remodeling Harrisburg, PA, Kitchen Remodeling Harrisburg, PA and Damage Restoration Harrisburg, PA, Service 1st makes the needs of Central Pennsylvanian's their top priority and ensures customer satisfaction during every step of every project.