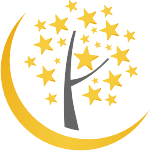 Tom Helou has joined The Board of Directors of Dreams Book, the parent company of Dreams Cloud.
Sterling, VA (PRWEB) September 29, 2012
Dreams Book, Inc has announced that Tom Helou has joined its Board of Directors. Dreams Book is the parent company of Dreams Cloud, a global resource for dreams available in 12 languages. With over 20 years experience, Mr. Helou has held, amongst others, executive positions at AuthenWare, BEA Systems, Fuego (acquired by BEA), Business Objects, Peoplesoft, and most recently FreeBalance.
"Dreams Cloud enjoys global reception and is poised to bring dreams to a new level" said Matt N. Tabrizi, CEO and Co-Founder of Dreams Book. "Tom has extensive international experience and will play a significant role in key strategic areas for Dreams Cloud. It is a privileged to have him on the Board and benefit from his experience". Added Mr. Tabrizi
"I'm excited being part of this phenomenal Company which in in the process of transforming the way we perceive, listen, and react to what happens during our dreaming time. Dreams Cloud is fast becoming the leading social network of the "unconscious" said Tom Helou.
About Tom Helou
Tom Helou has over 20 years of experience on the high-tech industry. Most of his career was dedicated to successfully building and leading Sales, Marketing and Alliances Teams. During the last 10 years he participated in several M&A's both on the seller and acquirer sides.
Mr. Helou works for FreeBalance, the market leader in Public Financial Management Systems, where he is the Global VP of Alliances and Channels reporting to the CEO. Prior to that he was the president and COO at AuthenWare Corporation, a company he co-founded in 2008.
About Dreams Cloud
Dreams Cloud (http://www.dreamscloud.com), a subsidiary of Dreams Book Inc. (DBI), is a global resource available in dozens of languages, specialing in gathering, saving, and tabulating a statistical compilation of dreams. The website provides its members with tools to log their dreams, create various dream journals, save them privately or share them publicly or anonymously, and receive reflections on their dreams. The goal of Dreams Cloud is to better its members' lives and those of the public through its efforts.
About DBI
Dreams Book Inc. (DBI), a Herndon, VA, based company, is the creator and manager of various internet-based projects. DBI employs fractional management and in-house expertise and development as well as a multi-national outsourced team to create value for its stakeholders through synergetic and strategic project management. DBI specializes in projects that provide social benefits and have mass appeal.
iPhone and BlackBerry are registered trademarks of Apple and RIM respectively.