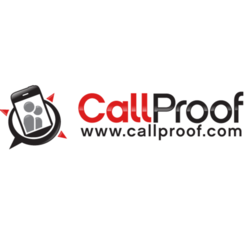 Nashville, Tennessee (PRWEB) September 28, 2012
CallProof now integrates with the iPhone 5, taking advantage of new features such as faster processor and a larger screen. The sales tracking tool helps those in sales track their activities and managers to see what their sales teams are doing throughout the day.
Phones are not only used for making phone calls to prospects. They are also part of a sales tracking system ideal for capturing info about prospects, for networking, and to find other locations to prospect to on the go. Additionally, phones are being used to do on the fly research for prospects.
Find CallProof in the Apple App Store at: http://itunes.apple.com/us/app/callproof-crm/id545096552?mt=8
While available on older iPhones as well as Android, CallProof integrates with the maps app on iPhone 5 to give directions and determine proximity to other potential clients.
A salesforce can benefit from using the iPhone 5, with upgrades including:

A faster processor so sales reps can accomplish more in less time.
The app makes it easier for managers to track their teams while they're out on the road.
A larger screen makes it easier to see schedules and read maps on the go.
-Salespeople are able to sort their customers based on where they are located then "clock" into an appointment. This allows managers to see what face-to-face visits their sales teams are making in real time.
In addition, CallProof's web portal automates sales activities and monitoring such as phone call recording from any smartphone. The sales tracking system keeps a log of all calling activities from smart phones and those activities are saved into a customer's history. This improves the effectiveness of sales calls because it builds a training database of successful prospecting calls. Sales managers can replay calls in training to show examples of ideal calls or to coach salespeople.
"CallProof works and looks great on the iPhone 5. It will literally help anyone in sales who visit their customers in person." He adds that sales reps love their phones and managers love the ability to track their sales reps for training and to improve sales performance.
Find out how CallProof mobile lead tracking software looks on the new iPhone. The demo is free and there are no contracts for service.
About CallProof
Call Proof allows owners and sales managers a simple way to see sales activities with very little input from sales staff. Typically salespeople resist CRM systems and simply don't use them. CallProof automates face to face appointment reporting and call reporting into a simple social stream reporting system. So managers can in real time know which salespeople are doing the right activities to be successful.
With the CallProof Android app call logs are automatically reported to the callproof.com cloud platform where sales managers can see calling activity to customers and prospects in real time.
CallProof was designed by serial entrepreneur Robert Hartline who developed it for the sales team of his company Absolute Wireless, which was founded over 14 years ago. The app is being used by companies with as few as one salesperson to enterprise with hundreds of salespeople.