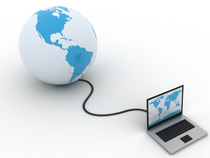 Washington, D.C. (PRWEB) September 29, 2012
The European Commission has just released two much anticipated proposed regulations revamping the medical device regulatory framework in the EU - one for general medical devices, including active implantables, and one for in vitro devices– imposing tougher rules for assessing the safety and monitoring the use of medical devices and implants, after current EU regulations were partly blamed for a global scandal over breast implants filled with substandard silicone, manufactured by the French company Poly Implant Prothèse (PIP).
The scandal prompted calls for Europe to tighten its controls on medical devices, which are currently overseen by an ad hoc network of up to 80 national assessment entities called Notified Bodies, most of which are private companies, in a regulatory framework dating back to the 1990s. In a statement yesterday outlining the draft rules, EU health commissioner John Dalli commented, "Just a few months ago, everybody was shocked by the scandal involving fraudulent breast implants which affected tens of thousands of women in Europe and around the world. As policy makers, we must do our best never to let this happen again."
Main elements of the proposals include:

Broader and clearer scope of EU legislation, extended to include, for example, implants for aesthetic purposes, and clarified for instance, as regards medical software;
Increased supervision of independent assessment bodies by national authorities;
More powers and obligations for assessment bodies, to ensure thorough testing and regular checks on manufacturers, including unannounced factory inspections and sample testing;
Clearer rights and responsibilities for manufacturers, importers and distributors, applying also to diagnostic services and internet sales;
Expanded medical device database, providing comprehensive publicly accessible information on products available on the EU market;
Enhanced traceability of devices throughout the supply chain, with introduction of a Unique Device Identification system;
Stricter requirements for clinical evidence;
Adaptation of the rules to technological and scientific progress, e.g. to software or nanomaterials used in healthcare;
Better coordination between national surveillance authorities; and
Alignment to international guidelines.
"If this was happening in the market, the PIP scandal would have been detected many years before and eliminated," Dalli said at the news conference announcing the proposals.
The European market for medical devices was estimated at 95 billion euros ($123 billion) in 2009, with products ranging from adhesive bandages to high-tech miniature diagnostic implants and life support machines. "The Commission's proposed rules are a welcome revamp of the EU's regulatory scheme, and stand to benefit the industry by improving patient safety, without hampering innovation and unnecessarily delaying patient access to life-saving medical technologies," said RegLink partner Ansis Helmanis.
The proposed legislation must be jointly approved by EU governments and lawmakers, which could take up to two years.
About RegLink:
RegLink Associates, LLC is an online publisher of two e-weekly Global Updates that provide a round-up of the previous week's regulatory, clinical, reimbursement, commercial and health technology assessment developments worldwide. Its Global Drugs and Biologics Update and Global Medical Device Update aggregate the "What's New" from major markets around the world by country, region and topic with links to source documents and brief translation of title and content. RegLink offers a free 30-day trial of its Updates.