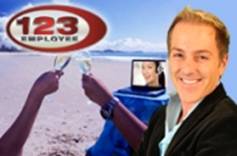 Los Angeles, CA (PRWEB) September 27, 2012
No matter how efficient and dedicated a person is to their enterprise, there is a limit to the amount of work one can do by his or herself. One may have the ability and talent to work on many different things, but there are only so many working hours in the day. While many entrepreneurs continue to drown in their own dream, others have found help to turn their dream into reality several thousand miles away. Thanks to the advancement of technology and high speed internet services it is possible for entrepreneurs to work simultaneously on various projects with the help of virtual employees or virtual assistants.
A virtual assistant or a virtual employee is a skilled professional with the ability to offer a variety of services such as social media marketing, internet marketing, telemarketing, customer support, secretarial services and much more. Entrepreneurs and business owners rely on these overseas employees for the operation of their business, yet few business owners will ever meet their virtual employees, using a variety of internet based communication tools, such as Skype, to assign tasks.
Today, virtual employees are not just an option, but a necessity, especially for small businesses, to keep operational costs down. They don't require infrastructure to be set up and can work from anywhere at any time. Though most entrepreneurs & small business owners are familiar with outsourcing tasks such as web designs and application development, many are unable to effectively outsource their daily tasks and marketing related tasks that consume so much time.
Daven Michaels, CEO of 123Employee, a pioneering outsourcing service provider, and the author of "Outsource This!" is an expert in the field of outsourcing, and believes he knows the answer to the problem. Daven, who has many years of experience in running a successful outsourcing company, also helps entrepreneurs & business owners outsource their business work to get excellent results, and therefore knows what it takes to transform virtual employees from a burden to an asset in short time. Daven explains that virtual employees are more advantageous to a company because they offer more flexibility in terms of work timings and that they provide various tax benefits for the employer.
In his 3 day workshop on outsourcing called 'Outsource Live!' Daven and his partner Beejal Parmar, aim to provide entrepreneurs with everything they have learnt about successful outsourcing techniques and strategies. The sessions include 3 days of outsourcing, marketing, and business building strategies. The event offers entrepreneurs a chance to learn from the experts who run a 400 plus employee business virtually. The event reveals how entrepreneurs can easily increase their income, reduce their personal workload, and create a whole new freedom lifestyle for themselves.
Daven Michaels, the man behind the event, explains things perfectly. "We know how valuable time is; it's our business to know! We will do our very best to deliver a genuine and content rich 3-day experience. We will do everything we can based on our vast experience in running multiple businesses to make this a magic and momentous 3-Days. Doing this event is our way of giving back and it is something myself and Beejal have wanted to do since we started working together and expanding the services of 123Employee to meet the growing needs of entrepreneurs." The event promises to provide everything to boost one's business, productivity, revenue, profits & efficiency. Daven believes that anybody can be a successful entrepreneur if they just learn the strategies he has been using for over 30 years to turn multiple businesses into successful enterprises.
About Daven Michaels -- Daven Michaels has been an entrepreneur since the age of 15, with over 30 years of experience in creating multiple successful businesses. He is founder of 123Employee, a premier outsourcing service provider established in 2005, which focuses on helping entrepreneurs with marketing and customer support related tasks.
If you would like more information about this topic, or the 'Outsource Live!' event to be held in Los Angeles CA 19-21 Oct 2012, please visit http://OutsourceLiveNow.com. To schedule an interview with Daven Michaels, please call 866.549.1296 x 456 or e-mail CEO at 123Employee.com.