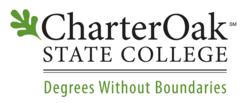 New Britain, CT (PRWEB) September 28, 2012
Charter Oak State College has launched its first major, an online bachelor's degree completion program in Health Information Management (HIM). On September 27, the College received notification that the New England Association of Schools and Colleges (NEASC) approved Charter Oak to offer a Bachelor of Science degree in HIM. The program received approval from the Connecticut Board of Regents for Higher Education in the spring.
"We are very excited about the approval of our Health Information Management program by NEASC," said Dr. Frank M. Valier, the College's new Health Information Management Program Coordinator. "This NEASC approval has provided the first public HIM online degree program in Connecticut. Now we can enroll students and begin to prepare them for the healthcare jobs of the future."
Developed by experts in this fast-growing field, Charter Oak's new online bachelor's degree in Health Information Management equips students for the electronic management of sensitive patient health information and healthcare organization revenue cycles. Once approved by the Commission on Accreditation for Health Informatics and Information Management Education (CAHIIM), this degree will prepare graduates to sit for the American Health Information Management Association (AHIMA) Registered Health Information Administrator (RHIA) licensure exam. The program is structured to provide a professional education with a comprehensive curriculum and is guided by the principle of quality health care through quality information. For more information on this new program, visit http://www.charteroak.edu/HIMdegree.
The College made the decision to construct its first full major in the field of health information management after considerable market research. "We chose to make this program our highest priority because we believe that there are, and will continue to be, numerous jobs that will require the combination of healthcare knowledge and technology expertise as the healthcare industry moves its patient data into digital systems that permit customers access to their own information," Charter Oak President Ed Klonoski said. "We believe that this work will revolutionize healthcare and that our graduates will be at the forefront of this important work."
Founded in 1973, Charter Oak State College (http://www.CharterOak.edu) is Connecticut's only public online college, offering associate and bachelor's degree completion programs in high-demand fields including Health Care Administration, Public Safety Administration, Business Administration, Information Systems and more. Charter Oak students complete degree programs through online courses and alternative approaches to earning credit. Charter Oak is accredited by the New England Association of Schools and Colleges and governed by Connecticut's Board of Regents for Higher Education.