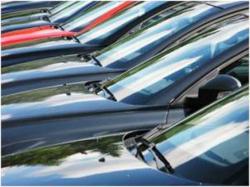 (PRWEB UK) 28 September 2012
Two reports this week suggest it could be a good time for people to dispose of their current company premium quality car and strike a deal for a new model.
Experian published its latest Used Car Index, revealing a total of 1,726,627 used cars were sold from April to June this year, compared to 1,761,916 in 2011, representing a drop of two per cent.
All segments saw a drop in sales compared to Q2 2011 with the exception of the biggest, with 4x4 (including Range Rover Vogue and BMW X5) segments enjoying nearly a five per cent increase. In addition, small cars had a better quarter, with the Supermini segment (including Vauxhall Corsa and Ford Fiesta) seeing a 0.75 per cent increase in sales.
Having seen sales consistently increase over recent years, electric models showed a 15.91 per cent drop in sales compared to the same period last year. The hybrid segment, whose best-selling model is the Toyota Prius, still managed to increase sales with 47.26 per cent more units sold compared to 2011. Overall, petrol models still dominate, representing 68 per cent of cars sold..
Scotland bucked the trend with sales up by 0.30 per cent. At the opposite end of the spectrum, the worst performing region was the West Midlands experiencing a 7.90 per cent drop in sales.
As in Q1 2012, the Ford Focus was the best-selling used car of the quarter selling over 75,000 vehicles from April to June. The Volkswagen Polo lost its place in the top ten as the Ford KA re-entered the best selling models list at number 10.
Andrew Ballard, Principal Consultant at Experian Automotive in the UK and Ireland, said, "At a time when dealers are looking to take advantage of every sales opportunity, analysing the used car market to identify changes in the best performing segments and understanding regional sales dynamics is incredibly useful. Although the market has experienced an overall drop in sales, identifying resilient segments, such as the 4x4 and Supermini, is exactly the type of insight dealerships can use to acquire the most profitable stock mix."
The shortage of good quality used cars in the wholesale market is likely to ease in the final quarter of the year, but not by as much as some are expecting, says Roger Woodward, managing director of leading online remarketeer, CD Auction Group.
As a result, trade auction values are likely to remain high through to the year end with buyers having to pay more to secure the right stock for customers, according to "The market is still tight so condition and specification remain critical," Woodward says.
"We know some fleet operators are tempted to extend contracts and that is adding to the supply issues. Actually, they might be better off letting the cars go now and taking advantage of the strong demand and firm values.
"The good news is that trade buyers are back in the market looking for stock, but they're still being highly selective and are only willing to pay good money for the right stuff; for the stuff they want. On the other hand, poorly-prepared undesirable vehicles are being left on the shelf."
Keep up to date with our business car news and read our company car advice to help you make the right decisions.
For more information, visit Business Car Manager at http://www.businesscarmanager.co.uk/