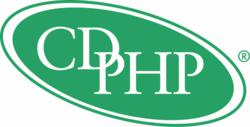 Albany, NY (PRWEB) September 27, 2012
The open enrollment period for Medicare is fast approaching. While the process of choosing a Medicare plan can be confusing and oftentimes intimidating, CDPHP® wants to help those who are eligible for Medicare, and their caretakers, make the most informed decisions during this open enrollment period of October 15-December 7.
Who: Robert Hinckley, Senior VP of Government Relations for CDPHP, is available for live, in-studio interviews to discuss what Medicare beneficiaries need to know about open enrollment, what's new during this open enrollment period, how the Affordable Care Act will affect your coverage, and how to sift through all the paperwork.
What: Medicare Open Enrollment: What You Need to Know
When: Beginning October 1, 2012
Where: In-studio or at CDPHP Headquarters
500 Patroon Creek Boulevard
Albany, NY 12206
For more information or to schedule an interview, please contact Ali Skinner (518) 605-4497.
About CDPHP®
Established in 1984, CDPHP is a physician-founded, member-focused and community-based not-for-profit health plan that offers high-quality affordable health insurance plans to members in 24 counties throughout New York. CDPHP is also on Facebook, Twitter, or LinkedIn.
###