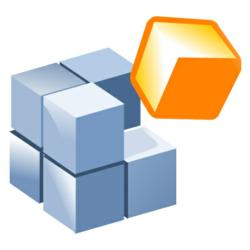 (PRWEB) September 28, 2012
ITX Design, a web hosting and domain registration providing company, now offers a variety of web hosting packages which can meet the needs of both large commercial website and small personal websites. Their web hosting package starts at as low as $4.95. Their fast and reliable web hosting plans are populated with the most advanced and future oriented features which free their clients from upgrading their hosting plans with the change of technology. All the plans offered by ITX Design are embedded with security software codes which protect the websites from malicious hackers. ITX Design is primarily a web hosting company which boasts features like unlimited disk space, unlimited data transfer, unlimited email addresses in their hosting packages.
ITX Design is the leading IT service providing firm whose services include Linux web hosting packages, image hosting, PHP and MySQL hosting and e-commerce web hosting. Their express web hosting plan is ideal for those who want to start a personal informative website or for a company which just wish to start its business promotion through online medium. The hosting packages like Web Hosting Power and Web Hosting Professional are relatively advanced packages and are suitable for those individuals or business groups who already have their online services and want to enhance their websites and online resources.
Web hosting service is an internet service which makes any website globally accessible on World Wide Web. To draw global traffic to a website and market a company on international platform, web hosting service is the foremost need which connects multiple networks and educes a global marketing podium. Itxdesign.com is a company which propositions such helpful solutions at an incredibly low cost. The company also takes every client's review on ITX Design portal and considers all the comments a helpful guideline to make appropriate changes in their procedures to meet customer needs and expectations.
Over the last 10 years ITX Design has been a leading web hosting and domain registration provider. They also provide dedicated servers, shared web hosting, and domain registration for small businesses including server hosting, WordPress hosting, reseller hosting, dedicated servers and many more solutions for individuals, families, organizations and businesses. All of their customers enjoy their 24/7 support via helpdesk, and a 30-Day money back guarantee. For more details visit https://www.itxdesign.com