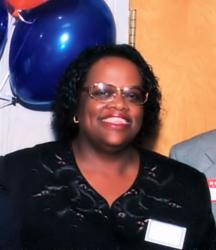 The Supportive Services Program Jackie Jones founded is known throughout the country for its excellence
Marlton, NJ (PRWEB) September 28, 2012
WHAT:
Philadelphia City Council President Darrell Clarke and U.S. Department of Housing and Urban Development Philadelphia HUD Director Encarnacion Loukatos will be among the dignitaries joining executives of The Michaels Organization for a renaming ceremony at Montgomery Townhouses, an award-winning affordable housing community in North Philadelphia known for its extensive array of supportive services for residents. The community's new name, Jackie's Garden, The Jacqueline T. Jones Rental Townhouses, honors the founding director of Interstate Realty Management Company's Supportive Services program.
WHEN:
Monday, October 1, 2012, 1:00 p.m.
WHERE:
Montgomery Townhouses, 1836 North 20th Street, Philadelphia, PA 19121
DETAILS:
Montgomery Townhouses, a 100 percent project-based Section 8 affordable housing community in North Philadelphia that has provided affordable housing for more than 120 very-low income families since 1983 will be renamed during a special ceremony held at the site on October 1.
The community's new name honors the late Jacqueline T. Jones, founding director of Supportive Services for The Michaels Organization's property management company, Interstate Realty Management. The award-winning Supportive Services focused on empowerment and self-sufficiency have been assisting the residents of Montgomery Townhouses for more than two decades and the community is considered a model for supportive services offered at affordable housing communities in the Michaels portfolio across the country.
At Montgomery Townhouses, residents are served by a full-time social services coordinator, and have access to a Neighborhood Networks Computer Training Center as well as Job Readiness, Life Skills, and Financial Management Training, among other services. Children's programs include after-school tutoring, a children's garden, summer enrichment, youth basketball team, and a youth cycling team. In addition, all residents who have graduated from high school or earned a GED are eligible to apply for a scholarship through The Michaels Organization Educational Foundation. Scholarships can be used at any accredited college, university, or vocational training program in the country.
Before directing Interstate's Supportive Services Department, Jackie Jones was a resident manager at Montgomery Townhouses. She passed away in 2007 after a brave battle with cancer.
About The Michaels Organization
The Michaels Organization is a family of eight integrated but independent companies dedicated to excellence in affordable, mixed-income, military, and student housing. Our mission is to create attractive residential communities for families, seniors, military service members, and students that stand the test of time and that are managed to maximize long-term value for residents as well as investors. Serving more than 100,000 residents in 340 communities across 33 states, the District of Columbia, and the U.S. Virgin Islands and with a development portfolio valued in excess of $3 billion, The Michaels Organization is a national leader in the residential real estate industry, with full service capabilities in development, property and asset management, construction, mortgage finance, and tax credit syndication.