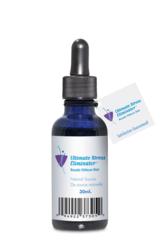 The stress is getting to me, I'm not quite wired, I'm not intolerant yet, but I'm just feeling a little overwhelmed, these drops work like that (instantly - snap of fingers)
(PRWEB) September 28, 2012
Created from nature, Flower Essence therapy is a drug-free, natural way of elevating the mood and healing imbalances within the body. Flower therapy effectively and safely treat symptoms and conditions. In use globally for decades, there are no known side effects, adverse interactions or reactions to the use of flower essence therapy. The product had it's debut at a Women's Health Symposium that featured renown women's health expert Carolyn Whiskin BSc. Phm., the keynote speaker.
Ultimate Stress Eliminator is an infusion of carefully selected flower essences found to be highly effective at controlling and eliminating the moods and emotions that are triggered by stress. The product harnesses the emotional and physical properties of the flower essences to transmute the emotions and hormones that are released during stressful situations into a state of calm and relaxed self-control.
Irene Hogan, a pharmacist, women's health specialist and certified menopause practitioner, says she wouldn't hesitate to recommend any of the Eliminator products to her patients. "This is not a herbal supplement or extract," says Hogan, who is the Rexall Pharmacy chain's women's health specialist. "They are flower essences that are not going to interfere with anything."
Ultimate Stress Eliminator is just one of three products of The Eliminators which is a company based out of Caledonia, Ontario and developed by Helena Cataford, a clinical hypnotherapist and reiki practitioner.
Ultimate Stress Eliminator can be found in health food stores throughout the country and online at http://www.hotflasheliminator.com/ultimatestress-eliminator/stores-1/
More information is available at http://www.hotflasheliminator.com/ultimate-stress-eliminator/