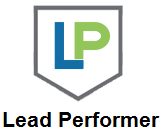 Lead Performer is a hands-off course of action for real estate professionals that want to get serious about working home buyer leads and gaining listing opportunities moving into 2013 and beyond
Mesa, AZ (PRWEB) September 28, 2012
Dynamic Page Solutions offers Lead Performer: The strategic blending of pay per click search engine marketing with a search engine optimized real estate IDX solution to capture real estate buyer and seller leads. The product aims to capture web traffic with transactional intent from both natural search engine rankings and paid placement advertising.
Real estate agents that gain access to this program benefit from the use of an exclusive template designed precisely to convert paid and organic search traffic into real estate leads. The website is powered by Dynamic Page Solutions proprietary content management system which produces thousands of auto optimized web pages of MLS listings in client markets. Details of MLS listings are categorized and optimized to capture web traffic based upon the features and details of the property that the listing agent uploads to an MLS database.
Real estate listings can be optimized for terms such as condo, gated community, golf community, foreclosure, luxury, waterfront and other terms that homebuyers use in Internet search to find properties for sale. Each listing that is available on the MLS through broker reciprocity agreements can be employed to capture real estate leads for agent and broker Lead Performer clients.
The content management system is an IDX which produces indexable pages for the search engines. Beyond its ability to generate thousands of web pages to capture buyer leads, the online branding opportunity is unequaled with an Internet strategy that targets both broad and micro-niche audiences.
"Lead Performer is a hands-off course of action for real estate professionals that want to get serious about working home buyer leads and gaining listing opportunities moving into 2013 and beyond," states Mark Toppenberg, Owner of Dynamic Page Solutions. There is no need to understand web development, complicated online advertising platforms or to determine which keywords to go after for the maximum return on investment. We are the experts in real estate search, both for organic and paid platforms.
Lead Performer clients have thousands of web pages at work for them on the organic side of search and instant prominent placement through paid advertisement to gain new real estate business. Having a strong brand on the web is critical in real estate marketing since almost all homebuyers begin their search for real estate on the Internet.
Unlike competitor agreements, Dynamic Page Solutions Lead Performer websites come with custom keyword research, SEO'ed content, 28 buyer themed search categories, a premium CRM and clients can retain possession of the site should they choose to cancel the paid placement advertising and continue with a monthly hosting fee. Lead Performer examples can be seen here: http://www.sanclementehomeguide.com/ and http://www.coloradospringshomereview.com/ .
Dynamic Page Solutions currently provides services in 82 MLS markets across the nation and is growing to include new markets each month. Agents and brokers that are serious about growing their real estate businesses choose Dynamic Page Solutions as their real estate website and IDX provider because of the ability to win real estate traffic. Additional services include SEO and PPC management. For more information on IDX solutions and our patent-pending real estate website technology visit http://www.leadperformer.com/ and http://www.dynamicpagesolutions.com/ or telephone 888-782-8184.