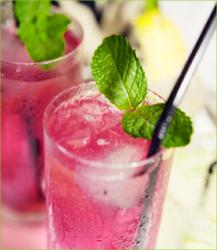 "We urge our patrons to Drink Pink this month, and hope to make a sizable donation to the American Cancer Society."
New York, NY (PRWEB) September 28, 2012
Frames NYC, a full circle recreational outlet known for it's modern, luxurious entertainment and nightlife amenities, has created a signature "Pink Ribbon" drink in efforts to bring awareness and raise funds for The American Cancer Society.
The "Pink Ribbon" will be sold laneside and at at the island bar in Frames Bowling Lounge for $10 throughout the month of October, with 100% of the cocktail profits being awarded towards Breast Cancer research at the ACS.
"We are always looking for ways to have our clients do good by having fun, and are excited to offer a specialty cocktail that funds such an important cause. We urge our patrons to Drink Pink during the month of October, and hope to make a sizable donation to the American Cancer Society." said Frames Executive General Manager, Ayman Kamel.
The signature Frames NYC Pink Ribbon cocktail recipe is as follows:
6oz of Pink Lemonade
2oz of Vodka
Muddled Pomegranate
Garnish with sprig of mint and a pink soaked lemon rind
For More information on Frames NYC, log onto http://www.FramesNYC.com
###