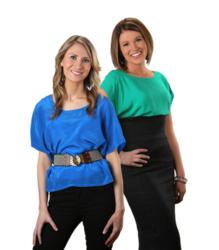 Boise, ID (PRWEB) September 28, 2012
There's no argument that in America's current economy people are looking to stretch every dollar. It's evident in the rise of daily deal sites like Groupon, coupon blogs like TheKrazyCouponLady.com and online coupons codes. The ways to save are endless.
In a recent study conducted by coupon site RedPlum.com, printable coupons are king. Printable coupons are still the most popular option for people looking to save, including load-to-card, load-to-phone and print-at-home. In fact, digital coupon use has grown by 11 percent since 2011.
Given their popularity, filtering through the plethora of sites touting savings is mind-numbing and time consuming. A one-stop shop is ideal. TheKrazyCouponLady.com makes it easy to find, print and redeem coupons.
TheKrazyCouponLady.com has one of the largest, most comprehensive printable coupon databases on the Internet. For consumers looking to save on groceries, this alphabetical database is easy to navigate and free. The database boasts over 2,000 coupons ranging in value, some as high as $10 off. Each coupon can be printed twice to double savings. All it takes is a computer and a printer.
With coupons in hand, TheKrazyCouponlady.com shows savvy shoppers exactly where and when to use them. TheKrazyCouponLady.com does all the hard work for shoppers. Discover weekly store matchups, where on-sale items are best paired with current coupons for maximum savings. View new, exclusive, unadvertised deals that publish to the site constantly. Learn how to score free products and even walk out of the store with more money in hand.
Printable coupons are a realistic way to cut costs. With the help of TheKrazyCouponLady.com, save hundreds in just a few hours each month.
Heather Wheeler and Joanie Demer, founders of TheKrazyCouponLady.com and authors of Pick Another Checkout Lane, Honey! are money saving, bargain shopping and frugal living experts. With their knowledge and savvy, they've sold over 50,000 books, generated 2million unique viewers per month at http://www.thekrazycouponlady.com, and garnered 870,000+ Facebook fans and 29,000 Twitter followers.