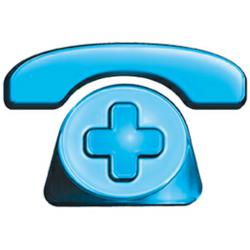 If reducing the limit or having a zero limit is shown to save lives then I would support it
(PRWEB UK) 30 September 2012
Proposals to cut the drink drive limit and put cushions around lampposts in a bid to cut the number of serious accidents and fatalities on the roads are just some of the ideas being put forward by the Welsh Government. Forming part of the Road Safety Delivery Plan, which aims to save 400 people from death or serious injury on the road each year, the Welsh Government intends to press the UK Government to reform the rules of the road to make them a safer place to be.
Other ideas that are being put forward as part of the consultation include reducing speed limits at accident blackspots as well as endeavours to target dangerous drivers who tailgate and undertake other motorists.
Speaking to the Daily Post in Wales, a North Wales Police authority member William Knightly commented that he himself had lost a loved one to a drink driver, and knew only too well the impact this sort of devastating accident can have on families.
"If reducing the limit or having a zero limit is shown to save lives then I would support it." He said.
Alcohol is currently a factor in one in four fatal crashes on Welsh roads, and last year the number of deaths on the road rose from 89 in 2010 to 121. Careless driving and speeding are also significant factors in serious accidents. The Welsh government are also proposing to cushion signposts and lampposts in a bid to save motorists from serious injury if they lose control of their vehicle.
Personal injury claim company, the Accident Advice Helpline, commented that they welcome the review of road safety policy and support any reasonable measures that aim to reduce the number of serious injuries incurred on the UK's roads.
"As a professional personal injury claim company, we deal with many accident and injury claims each and every day. Many of these are a direct result of accidents on the road, so anything that endeavours to reduce the number of people needing car crash claim advice is welcomed by us."
People who have suffered as a result of an accident on the road that was not their fault can get free and impartial accident compensation advice on the company's 24 hour accident claim helpline, which is available on 0800 180 4123.