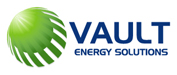 Dallas, TX (PRWEB) September 29, 2012
Vault Energy Solutions, a leading provider of electricity rate comparison tools and information for residential and commercial electricity users, announces a strategic partnership with PrepaidElectricityTX.com to provide prepaid electricity plans to Vault's Texas clients.
Prepaid electricity is quickly becoming one of the more popular options for consumers in the electricity deregulated state of Texas. Smart meters have enabled a payment model for electricity that is similar to prepaid telephone minutes or other pay-as-you-go priced services. These plans offer many advantages over traditional electricity plans for many consumers.
No Credit Check
Credit checks are a standard part of the process of obtaining electricity through traditional electric plans. This is done in order to protect the electric provider from the likelihood of default. Because prepaid plans are pay-as-you-go, there is little risk of default for the electricity provider. Therefore, there is no need to check the credit of new customers. This makes prepaid plans a perfect option for people who have poor credit or no credit history.
Fast Activation
In many cases prepaid electricity plans can be activated the same day they are requested. Payment can be made online and with a smart meter in place service can be activated very quickly.
No Deposit
Because smart meters allow prepaid electricity providers to maintain up to the minute records of electricity usage, the need for large deposits is eliminated. The need to provide a large deposit is often a roadblock for consumers who need electricity. Traditional electric plans often require big deposits for people who don't have good credit.
Conservation
Prepaid electricity plans encourage more judicious electricity usage by consumers. This is a win for the consumer, for the environment, and for the state of Texas who is dealing with a potential shortage of electricity in the coming years.
About Vault Energy Solutions
Vault Energy Solutions operates the popular consumer website VaultElectricity.com, providing news, information and rate comparison tools for people who have the power to choose their electricity provider.