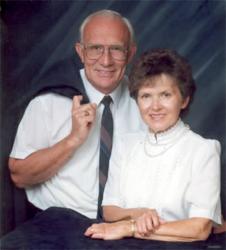 I feel like I died and went to Heaven!
(PRWEB) September 29, 2012
The Helen Foundation today announced what it considers a breakthrough in Parkinson's disease treatment. In a controlled study of 24 Parkinson's patients receiving Microdose TherapyTM treatment, patients reported an average of 62% improvement in symptoms. Disease progression was arrested, patients began walking again without a shuffle, arms began to swing while walking, tremors were reduced, and thinking improved.
Helen Foundation conducted the study because its scientists and collaborating physicians had previously observed that Parkinson's disease symptoms were reduced along with arthritis symptoms in those of its Microdose TherapyTM patients with both arthritis and Parkinson's disease. Microdose TherapyTM centers on patient self-administration of cortisol tablets to control inflammation. In this study, the 24 Parkinson's patients had no other diagnosis involving inflammation.
The research leader, Dr. Virgil Stenberg, said "The study confirms that FDA-compliant Microdose TherapyTM can safely be used to complement beneficial levodopa treatment for Parkinson's disease, to achieve a dramatic reduction of symptoms."
"Parkinson's disease appears due to that same difficult-to-detect cortisone deficiency associated with the inflammatory disorders we've been treating successfully for years," said Stenberg. "When the missing cortisone is replaced, chronic disease symptoms fall dramatically."
Microdose TherapyTM was originally developed by Dr. Stenberg to control the chronic inflammatory disease afflicting his wife Helen. Out-of-control inflammation produces the pain, stiffness, fatigue and "brain fog" characteristic of many rheumatic disorders. Helen Foundation Microdose TherapyTM protocols control against overdosing while leveraging cortisone's superior ability to control inflammation. It passed clinical trial and has since proven itself safe and more effective than other treatments for over 1,800 fibromyalgia and arthritis patients.
Stenberg published the landmark medical article that defines the body's endocrine control system of inflammation. He found that when the body is stressed by infection, allergy and/or injury, it responds by creating inflammation. But he also found that after the inflammation has handled the stress, the body creates an extra surge or pulse of cortisone in the blood to terminate the inflammation. As the body ages, its ability to create the extra cortisone pulse diminishes. When the pulse is chronically too weak, inflammation can become chronic and destructive, the hallmark of inflammatory disease.
The answer, Stenberg proposed in a subsequent medical article, is to strengthen the natural cortisone pulse by cortisone supplementation. To accomplish this, patients are taught to take cortisone tablets on the bad days and not on the good ones, so that the cumulative dose is low. Most Helen Foundation patients have reported dramatically higher symptom relief than reported for other treatments, and there have been no cases of significant overdosing side effects in all the years it has been in use.
The solution is similar to insulin use for diabetes. When there is too much sugar in the blood, the diabetic is taught to take insulin to lower the blood sugar level. When there is insufficient sugar in the blood, the diabetic is taught not to take insulin but rather to take sugar-containing food to raise the blood sugar level. This is patient self-administration of insulin.
Stenberg notes that sixty-two years ago, the Nobel Prize in Medicine was awarded to discoverers of cortisone for its superior control of inflammation. Unfortunately, he said, in those days cortisone was given daily for years, such that patients were being cumulatively overdosed, producing 'moon-face' and other effects. Physicians concluded that cortisone has side effects and should not be used for long periods of time.
"The conclusion long ago that cortisone has side effects and cannot be used for long periods of time was incorrect," states Stenberg. "Cortisone is a hormone of the body and as such has no side effects per se. The effects were entirely due to cumulative over-dosing. All good things used in excess charge a price. Cortisone is no exception. When patients are taught to take cortisone only on the bad days and not on the good ones, they use so little that over dosing does not occur, and we monitor to insure it doesn't."
Stenberg noted that the results obtained for a 62-year-old Phoenix software engineer with Parkinson's were typical of the study overall. The engineer had been able to concentrate on a subject for only 15 minutes before restlessness drove him away. After participating in the Helen Foundation study, he could concentrate for as long as five hours, his tremors were greatly subsided, and his wife reported him easier to live with!
He said that Helen Foundation is now enrolling Parkinson's patients in an expanded study, and welcomes inquiries by phone at 1-480-582-1533 and via its website at http://www.helenfoundation.com/parkinsons-treatment/.
Helen Foundation is a non-profit headquartered in Mesa Arizona that collaborates with supervising physicians throughout the United States.