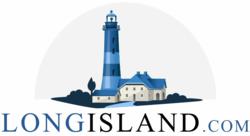 The new updates to the LongIsland.com Events Calendar make adding and finding upcoming local Events even easier than ever before, proving yet again that this is an invaluable tool for planning and promoting upcoming happenings.
Kings Park, NY (PRWEB) September 28, 2012
LongIsland.com's brand new updates to their interactive Events Calendar make it easier than ever for locals to share ongoing events, and search for upcoming happenings efficiently.
In March of this year, LongIsland.com launched a brand new, completely overhauled design, which included a comprehensive Events Calendar where local charities, businesses, and organizations share their upcoming happenings with the community. This month, in an effort to make finding and adding events even more simple, the programming team at LongIsland.com has added and updated the Events Calendar Search and Listing Tools, and streamlined the process of both searching and listing.
One of the major changes that this update includes is the ability for an event promoter to share a recurring event on LongIsland.com with one listing, as opposed to separate listings for each event. This allows for simplified sharing of events, and makes the process of posting ongoing events and happenings completely hassle-free. The addition of the Recurring Events Posting Tool cuts down on the time spent posting significantly, and lets Long Islanders know that the Event they're interested in has multiple dates throughout the year.
Another big change that has come to the calendar is a simplification in design, making it easier for Long Islanders to search for local events, and refine their results based on date range, event type, or area. These additional updates were made after the initial launch of the site so that site users can get the most out of the Events Calendar, which has had an overwhelmingly positive response since LongIsland.com's initial relaunch.
For Long Islanders looking to attend or promote a local event in Nassau or Suffolk County, the LongIsland.com Events Calendar proves to continually be an invaluable resource. The most recent updates to the design further solidify this Events Calendar as one of the best places for locals to find Long Island Events online.