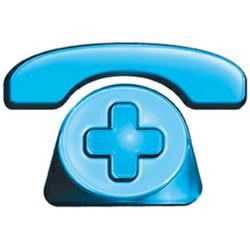 A huge number of accidents on the road could be avoided if people observed the speed limits
(PRWEB UK) 29 September 2012
Figures released this month from the Kent and Medway Safety Camera Partnership have served to demonstrate the importance and effectiveness of speed cameras in well placed locations, as results show a decrease in serious accidents and fatalities of 72% over the three years that the cameras have been installed.
The Kent and Medway Safety Camera Partnership celebrates its 10th anniversary this year, a double achievement as the partnership celebrates the success of its fixed camera introduction. As well as the fixed camera statistics, the report highlighted the success of mobile cameras in crash hotspots too, with a reduction of 67% over the past 3 years.
Accident claims company, the Accident Advice Helpline, welcomed the release of the statistics;
"Although as an accident claims company we deal with all sorts of accidents and injuries, a great deal of our time is spent helping people who have been involved in accidents on the road and helping them to make car crash claims.
"A huge number of accidents on the road could be avoided if people observed the speed limits, which, at the end of the day, have been put there for a reason. Enforcing speed limits in accident black spots with speed cameras makes a great deal of sense, and we applaud the successes of the Kent and Medway Safety Camera Partnership with their scheme."
People who have been involved in accidents on the road that were not their fault can contact the accident claims company for advice and support in making a claim for compensation. Their helpline is open 24 hours a day on 0800 180 4123 and their advisors are well placed to offer top quality car accident advice to victims of crashes at any time of the day.