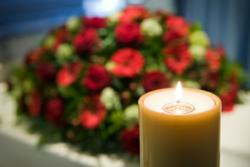 "For many years, the industry practice was to wrap the cost of the funeral service into the sale price of caskets—with a mark-up of 300-500-700% or more."
El Paso, TX (PRWEB) September 28, 2012
Studies show that funeral home customers generally pick one of the first three caskets they are shown, so the first three shown are generally more expensive models. "For many years, the industry practice was to wrap the cost of the funeral service into the sale price of caskets—with a mark-up of 300-500-700% or more." While many funeral directors are ethical in their dealings, some will use emotional ploys such as: "Doesn't your grandma deserve the best?"
Here are suggestions for buying a casket:
1. If cost is a critical consideration, it may be wise to consider (or reconsider) cremation. The total cost of a traditional funeral including embalming, a casket, burial vault (required by most cemeteries) and a cemetery plot or mausoleum crypt will cost 10 times more than cremation.
2. If traditional arrangements are preferred, then remember that you have the right to shop around for a casket. Though time is short, you should check online casket vendors and casket stores in larger metropolitan areas. Funeral homes are required by the Federal Trade Commission to allow you to use a casket provided by third-party sources. The price difference is often quite substantial.
3. If you decide to buy from the funeral home take along a friend who can help you with the decisions.
4. Ask to see ALL casket options. Many funeral homes have very basic caskets as required for traditional Jewish funerals and these caskets are significantly cheaper.
5. The funeral home may NOT add a "handling fee" if you purchase a casket on your own.
6. Some online providers including http://www.SharedSorrows.com offer a price guarantee. If you find the same casket elsewhere within 30 days of purchase, Shared Sorrows will refund the difference.
# # #
If you'd like more information about this topic, or to schedule an interview with Benjamin Stewart, please call (888) 670-9323 or e-mail info(at)sharedsorrows(dot)com http://www.sharedsorrows.com