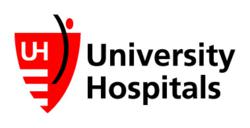 Audiences who have heard the work have been moved to tears, laughter and given a sense of hope through the work's focus on the power of music to communicate.
Cleveland, OH (PRWEB) September 28, 2012
University Hospitals (UH) Neurological Institute, in partnership with the Alzheimer's Association Cleveland Area Chapter, Suburban Symphony Orchestra, Choral Arts Society of Cleveland and the choruses of Laurel and University schools, will host "Alzheimer's Stories" in a Concert of Music and Healing under the baton of Martin Kessler on Nov. 18 from 4 to 6 p.m. at Severance Hall, 11001 Euclid Avenue, Cleveland.
This event marks the Cleveland premiere of "Alzheimer's Stories," a work for soloists, chorus and ensemble based on real stories by ordinary people whose lives have been touched by Alzheimer's disease. The piece was commissioned in 2009 by the Susquehanna Valley Chorale, a Pennsylvania chorus closely associated with Bucknell University. It is based on interviews with chorale members who had close relatives or friends with Alzheimer's disease. The resultant stories were fashioned into a libretto by opera librettist and 2011 Grammy nominee Herschel Garfein and set to music by composer Robert Cohen. According to the composer, "Audiences who have heard the work have been moved to tears, laughter and given a sense of hope through the work's focus on the power of music to communicate."
The concert includes two additional pieces highlighting the conjunction of music and medicine: Ravel's Piano Concerto for Left Hand Piano, with Emanuela Friscioni appearing as soloist (Ravel is a composer whose career was cut short by a progressive dementia), and the Choral Fantasy of Beethoven, with piano soloist Antonio Pompa-Baldi (Beethoven struggled with deafness as he composed many of his major works).
To order tickets, contact the Severance Hall Ticket Office at 216-231-1111 or 800-686-1141. Ticket office hours are Monday-Friday, 9 a.m. to 6 p.m.; Saturday 10 a.m. to
6 p.m.; and Sunday beginning three hours prior to concerts at Severance Hall. Tickets may be purchased online at http://www.clevelandorchestra.com/tickets/calendar/index.aspx#genre=576&location=Severance%20Hall&Month=11/1/2012. Ticket prices are: Box seats, $60.00; Dress Circle, $30.00; Orchestra and Balcony, $15.00, or $10.00 for seniors and students.
Proceeds from the concert will go toward benefiting Alzheimer's patients through the UH Neurological Institute's Brain Health and Memory Center and Center for Music and Medicine. The UH Brain Health & Memory Center develops and integrates ways of maintaining brain health across the life span. Physicians and researchers work together to generate a greater understanding of normal brain function while devising customized treatment plans that enhance the quality of life for patients with medical conditions affecting brain function and their families.
Recognizing that musicians often develop unique medical problems that can be devastating to their musical abilities and careers, the UH Neurological Institute established the Center for Music & Medicine. The center is dedicated to promoting healing and improving the lives of patients, enhancing research and discovery of the neurological foundations of music, and communicating these discoveries to patients, students and professional audiences.
###
About University Hospitals
University Hospitals serves the needs of patients through an integrated network of hospitals, outpatient centers and primary care physicians. At the core of our health system is University Hospitals Case Medical Center. The primary affiliate of Case Western Reserve University School of Medicine, University Hospitals Case Medical Center is home to some of the most prestigious clinical and research centers of excellence in the nation and the world, including cancer, pediatrics, women's health, orthopedics and spine, radiology and radiation oncology, neurosurgery and neuroscience, cardiology and cardiovascular surgery, organ transplantation and human genetics. Its main campus includes the internationally celebrated UH Rainbow Babies & Children's Hospital, ranked among the top children's hospitals in the nation; UH MacDonald Women's Hospital, Ohio's only hospital for women; and UH Seidman Cancer Center, part of the NCI-designated Case Comprehensive Cancer Center at Case Western Reserve University. University Hospitals Case Medical Center is the 2012 recipient of the American Hospital Association – McKesson Quest for Quality Prize for its leadership and innovation in quality improvement and safety.
For more information, go to http://www.uhhospitals.org