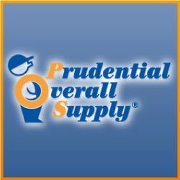 (PRWEB) September 28, 2012
Prudential Overall Supply, the online leader in industrial, healthcare, hospitality and corporate apparel, is offering a contest to their Facebook fans, employees, and customers. Contestants are asked to help Prudential Overall Supply name their new utility mat. The winner of the naming contest will receive a $100 direct sales voucher certificate to use towards the purchase any item from their http://www.prudentialonlinestore.com. This Facebook contest presents a special opportunity for Prudential Overall Supply fans to express their creativity and gain access to some of Prudential's high quality apparel, accessories and more.
The new utility mat is designed to help reduce facility maintenance costs, reduce injuries from slips and falls, and to improve appearance. In addition, they are made to be reusable and are a Clean Green alternative to throw-away mats. Prudential Overall Supply encourages these specific qualities of their utility mat to be taken into account for the naming process.
Contest submissions must be made between now and October 11th, 2012. In addition to the $100 direct sales voucher certificate, the winner will also be featured in 'Off the Cuff', their company newsletter, and the new name will appear alongside the utility mat in the company's catalog. To enter, contestants are asked to please "like" their Facebook page for more information, benefits, and to submit their name suggestion to Stephanie Leibick at stephaniel(at)pos-clean(dot)com.