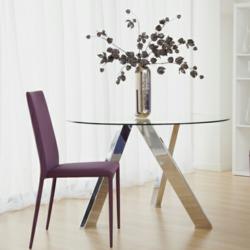 San Francisco, CA (PRWEB) September 28, 2012
Euro Style, the high-fashion RTA wholesale furniture manufacturing company, has announced that images of all products and room settings have been uploaded to their cloud-based storage service, Dropbox.
In addition, Euro Style's graphics department will update Dropbox files regularly as new images become available.
Euro Style is a wholesale RTA furniture manufacturing company with factories in Italy and South East Asia. The company's high style products are sold at promotional and medium price points.
Customers can order Euro Style products from the California warehouse or by factory direct consolidated container programs. The company ships out of its Northern California Warehouse the next business day after orders are placed.
Administrative offices are in San Rafael, California, the High Point, North Carolina Show Room is located in the IHFC Building C354 and C332, and the Las Vegas Showroom is located in the World Market Center B-601 and B-675.